Singapore Industry Analysis (2) | Best Singapore VPS
---
Singapore Industry Analysis (2) | Best Singapore VPS
Continuing from the previous article, this article will introduce the three industries in Singapore: games, e-commerce, and finance.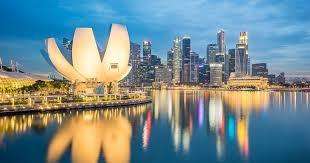 Gaming
Half of all users in Singapore use Apple smartphones, while Android accounts for only 29%. Almost 52% of gamers are male, and all gamers are between 21 and 35 years old; the only country in Southeast Asia where there are more middle-aged and older gamers than teenage gamers.
With a high proportion of Chinese, a mature economy and high per capita disposable income, Singapore has the highest acceptance of games and the highest propensity to pay in the entire Southeast Asian market
Casual and role-playing categories are popular. Statistics on the Google Play Store Top 500 for Singapore games show that the free chart is dominated by the casual category, accounting for about 22% of the total, followed by genres such as intelligence and action. The best-seller list is still dominated by role-playing categories, accounting for about 33%, followed by genres such as strategy and gaming.
Actively bringing in the world's high-quality game talent training resources. in October 2019, NUS and Tencent Game Academy formally entered into a strategic partnership, with both parties committing to in-depth cooperation in various areas such as research and industry studies, curriculum building, tournament activities, school-enterprise exchanges and internships. in August 2020, the Singapore Game Association (SGGA) was officially established. The association will continue to expand its scope of work to support the wider gaming and esports industry, such as collaborating with academia and industry in talent training and recruitment. In addition, the association will soon launch a membership programme that will provide opportunities to connect with local and international gaming and esports organisations, associations and companies in Singapore. In addition, the SGGA is also launching "eSports Singapore", which aims to establish Singapore as an eSports hub in Southeast Asia.
E- Commerce
Singapore is the most mature e-commerce market in Southeast Asia. According to statista, the Singapore e-commerce market will generate US$2.505 billion in 2020 and is expected to grow at a CAGR of 10.61%, reaching US$4.778 billion by 2025.
On 7 April 2020, Singapore launched the first round of the total blockade, with most brick-and-mortar shops ordered to suspend operations, only to resume gradually from 19 June. The 2-month-long total blockade became an opportunity for many people to turn to online shopping. According to the Google 2020 report on e-commerce in Southeast Asia, usage of e-commerce platforms in Singapore surged by 80% during the blockade.
Relative to the total retail market share, there is still room for Singapore's e-commerce market to grow steadily and reach 15% of the total market value like the US and Europe. Singapore and its neighbour Malaysia generate nearly half of Southeast Asia's online retail sales, although the two countries only account for 8% of Southeast Asia's population.
Seven of the top 10 e-commerce sites in Singapore in terms of monthly visitors are local e-commerce sites: Lazada, EZBuy, Zalora, Shopee, Reebonz, Love, Bonito and Forty Two.
Finance
Blockchain is in full swing in Singapore due to the country's stable political environment, well-developed infrastructure, and good business environment. According to an executive at the Monetary Authority of Singapore (MAS), there are as many as 50 startups working on blockchain in Singapore. In the Global Fintech Index City Rankings 2020 report, Findexable, a ranking analyst firm, named Singapore as a fintech leader in the Asia-Pacific region. Singaporean companies such as Bluzelle and Republic Protocol are multi-million and multi-billion dollar funded blockchain business related companies.
In contrast to its leadership in cryptocurrency, Singapore has been slower to develop in digital banking, another major FinTech vertical. Compared to countries and regions such as the UK, China, Australia and Japan, Southeast Asia has been relatively late in issuing digital banking licences. This has allowed bankers to build a strong online customer base, and Singapore is no exception.In 2019, the Monetary Authority of Singapore has announced that it will issue up to five digital banking licences. Two of these licences will be issued for retail banking, allowing these new entrants to offer a range of financial services in addition to taking deposits from customers. The other three new banks will be granted wholesale banking licences to provide services to businesses.
On the payments front, Singapore's high smartphone penetration rate of 82% has set the stage for the development of mobile payments. On the other hand, Singapore's online shopping population already accounts for 60% of the total population, which has driven a rise in demand for digital financial platforms, which may also see a rise in demand for services such as cross-border transfers and payments in foreign currencies, on top of ensuring secure transactions. With the rapid growth of mobile payments, the Singapore market has seen the emergence of various consumer-friendly e-wallets, partly launched by local operators or banks, such as NETS Pay by e-service provider NETS, Dash by telecom operator Singtel, and DBS Paylah.At the same time, there is no shortage of e-wallets launched by foreign companies in different ways, such as Alipay and WeChat Pay in China and Apple Pay in the US.
Finally, if you want to start a Singapore VPS plan after reading, you can check the article 'Buy Singapore VPS, Cheap and Best VPS Server Hosting in Singapore'which you can find out the best Singapore VPS provider.
More Locations VPS hosting providers
Asia VPS | Japan VPS | Singapore VPS | South Korea VPS | Hong Kong VPS | Vietnam VPS | Cambodia VPS | Philippines VPS | Taiwan VPS | Thailand VPS | Bangladesh VPS | Malaysia VPS | Nepal VPS
Middle East VPS | United Arab Emirates VPS | Saudi Arabia VPS | Bahrain VPS | Qatar VPS| Oman VPS
Europe VPS | Germany VPS | Greece VPS | Bulgaria VPS | Turkey VPS
North America VPS | United States VPS | Canada VPS
Latin America VPS | Brazil VPS | Mexico VPS