Buy Malaysia VPS Hosting, Cheap & Best Malaysia Cloud Server 2023
---
Buy Malaysia VPS Hosting, Cheap & Best Malaysia Cloud Server 2023
Kuala Lumpur
Kuala Lumpur, officially the Federal Territory of Kuala Lumpur and colloquially referred to as KL, is a federal territory and the capital city of Malaysia. The city serves as the cultural, financial, and economic center of Malaysia.
If you want to rent a cheap VPS hosting in ⭐Malaysia⭐, a data center located in Kuala Lumpur, We recommend the following VPS providers In Malaysia.
Many VPS hosting providers use servers located in Singapore to provide service to Malaysia, but these servers are not physically located within Malaysia, unlike true Malaysia VPS server locations such as Vultr, DigitalOcean, and OVHCloud.
Compare Malaysia VPS Hosting
1. LightNode

LightNode offers over 30 virtual private server locations worldwide, delivering high-performance, globally-sourced cloud servers with hourly billing.
At LightNode, they offer affordable VPS plans in Malaysia to meet your hosting needs. The Malaysia VPS is available for only $7.7 per month. High-Performance SSD VPS Servers. 100% KVM Virtualization.
LightNode Malaysia VPS Pricing & Plans
| CPU | Memory | SSD storage | Price |
| --- | --- | --- | --- |
| 1 | 2 | 50GB | $7.7 |
| 2 | 4 | 50GB | $13.7 |
| 4 | 8 | 50GB | $26.7 |
| 8 | 16 | 50GB | $50.7 |
| 16 | 32 | 50GB SSD | $98.7 |
👉Visit LightNodeopen in new window
LightNode VPS Features:
Promo: Get an extra $5-20 on your first recharge.
Billing method: Pay hourly.
Support free Control Panel: YES
Best Windows Hosting in Providers: YES
Virtualization Technology: KVM
Turn-on time: 1 to 2 minutes
In addition, You can purchase more storage and traffic.
Can I upscale or downscale my Cloud Servers: YES
Mobile-Friendly User Interface: LightNode can be easily managed from mobile devices and tablets.
Dozens of OS choices and custom ISO
Custom LightNode Firewall for the security of your website data.
Support VPS Unlimited Traffic(Pay-By-Bandwidth)
Accept Bitcoin: NO
many exotic data centers, 33 locations
Server locations: USA(Silicon Valley, Washington), Germany, Turkey, Greece, Bulgaria, UK, France, Brazil, Argentina, Saudi Arabia, Dubai, Bahrain, Oman, Kuwait, Japan, Singapore, South Korea, Hong Kong, Vietnam, Cambodia, Philippines, Taiwan, Thailand, Bangladesh, Malaysia, Pakistan, South Africa, Egypt, Nepal, Russia
👉Test LightNode Kuala Lumpur, Malaysia Data Center speedopen in new window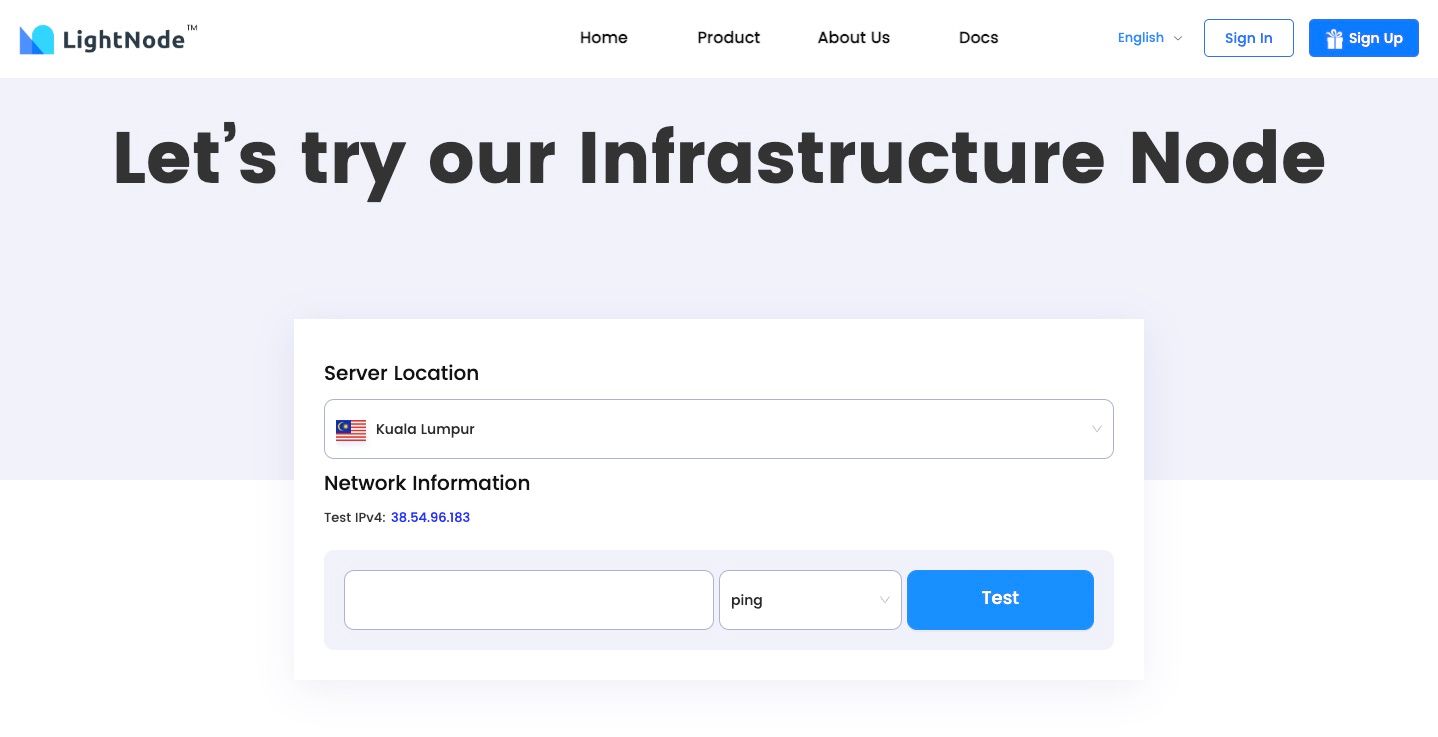 2. VPSMalaysia

VPSMalaysia is one of the top windows VPS hosting and managing service providers in Malaysia region. They specialize in providing cheap windows VPS, cloud VPS hosting, cPanel hosting, and other web hosting services in Malaysia.
VPSMalaysia Pricing & Plans
| CPU | Memory | Storage | Price |
| --- | --- | --- | --- |
| 1 | 1 | 30GB | $7.09 |
| 2 | 2 | 50GB | $14.43 |
| 4 | 3 | 75GB | $29.11 |
| 8 | 4 | 100GB | $58.45 |
All package price does not include service tax
👉Visit VPSMalaysiaopen in new window
VPSMalaysia Features:
Billing method: Pay monthly
Support Windows VPS web server: YES
Backups available at additional cost
Not support free control panel
No additional backups are provided
3. exabytes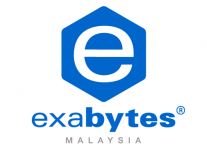 Exabytes. sg is a web hosting service provider offering a wide range of solutions which is based in Singapore with offices in Malaysia and Indonesia. The platform provides shared hosting, reseller hosting, WordPress hosting, VPS hosting (Linux and Windows), dedicated servers (Linux and Windows), domain registration, and several other related services.
VPS HOSTING Pricing & Plans
| CPU | Memory | Storage | Price |
| --- | --- | --- | --- |
| 1 | 2 | 40GB | $8.50 |
| 2 | 2 | 60GB | $17.05 |
| 3 | 3 | 80GB | $18.84 |
| 4 | 4 | 100GB | $33.16 |
👉Visit exabytesopen in new window
exabytes VPS Features:
Billing method: Pay monthly
Support Windows VPS hosting: YES
Virtualization Type: HyperV
Free SSL certificate
Turn-on time: a few minutes
Free Control Panel: None
Managed Antivirus & Malware Protection: None
DDoS Protection (Mitigation up to 100Mbps): None
4. Shinjiru

Shinjiru is a Malaysian company that offers a range of IT solutions, including domain names, web hosting, dedicated servers, cloud platforms, and Microsoft solutions. They have been in business since 1998 and have over 40,000 customers.
One of their specializations is offshore web hosting for security-conscious users, which involves hosting a website on servers located outside of their own country. This can be done for a variety of reasons, such as avoiding censorship, protecting privacy, enhancing security, reducing costs, or accessing different features. Shinjiru is one of the leading offshore web hosting providers in Malaysia.
Just a heads up, all of this company's Windows KVM VPS options are currently sold out.
Shinjiru Pricing & Plans
| CPU | Memory | Storage | Price |
| --- | --- | --- | --- |
| 2 | 2 | 40GB | $11.45 |
| 3 | 3 | 60GB | $13.87 |
| 4 | 4 | 80GB | $23.86 |
👉Visit Shinjiruopen in new window
Shinjiru Features:
Billing method: Pay monthly
Support Windows VPS hosting: YES
Free Remote OS-Installation
total anonymity, data security, and peace of mind
Linux OpenVZ VPS\Linux VPS hosting\Windows KVM VPS
certified domain registrar
identity protection features
Free DDoS Protection
5. Yeahhost

Yeahhost Sdn. Bhd. is a hosting and application provider. After establishing, Yeahhost quickly became a great place to buy affordable yet high-quality web solutions, hosting plans, and domains.
Yeahhost Pricing & Plans
| CPU | Memory | Storage | Price |
| --- | --- | --- | --- |
| 2 | 2 | 50GB | $8.08 |
| 4 | 4 | 100GB | $13.03 |
| 6 | 6 | 150GB | $26.51 |
| 8 | 8 | 200GB | $37.29 |
👉Visit Yeahhostopen in new window
Yeahhost VPS Features:
Billing method: Pay monthly
Support Windows VPS hosting: YES
Unlimited Free SSL (HTTPS)
20GB, 100GB, or 500GB disk space
Turn-on time: a few minutes
Microsoft SQL Server: None
Uptime guarantee not backed by an SLA
More advanced features are only in higher plan
6. Malaysia VPS

Malaysia-VPS is a cloud server hosting company founded in 2017, mainly providing a wide range of hosting services from domain name registration, personal and enterprise cloud hosting, cloud servers, and dedicated servers to server hosting.
Malaysia VPS Pricing & Plans ​
| CPU | Memory | Storage | Price |
| --- | --- | --- | --- |
| 1 | 1 | 40GB | $22.29 |
| 2 | 2 | 60GB | $31.21 |
| 4 | 4 | 80GB | $49.05 |
| 8 | 8 | 160GB | $84.72 |
👉Visit Malaysia VPSopen in new window
Malaysia VPS Features: ​
Billing method: Pay monthly
Support Windows VPS hosting: YES
Backups available at additional cost
Free SSL certificates
Free Control Panel: None
Bandwidth is limited, Cost extra to upgrade, High load time
Remote desktop license is available at an additional cost
7. Casbay

Casbay is a company that offers a wide range of IT solutions and hosting services, including cloud servers, dedicated servers, web hosting, email hosting, domain names, SSL, backup and disaster recovery, online security, system integration, and IP transit. With over 11 years of experience, they operate in Singapore, Malaysia, and Australia.
Casbay provides different cloud hosting solutions such as public cloud, private cloud, and SSD KVM VPS. These solutions are created to help you with your projects in a flexible, scalable, and secure manner. You can easily scale up from small projects to large-scale deployments with on-demand resources. Plus, enjoy fast memory, cutting-edge CPUs, low latency, geographical redundancy, and management functionality.
Casbay Pricing & Plans
| CPU | Memory | Storage | Price |
| --- | --- | --- | --- |
| 1 | 2 | 40GB | $12.76 |
| 2 | 2 | 60GB | $25.96 |
| 4 | 4 | 100GB | $51.25 |
| 8 | 8 | 180GB | $102.94 |
👉Visit Casbayopen in new window
Casbay VPS Features:
Billing method: Pay monthly
Support Windows VPS hosting: YES
Support Windows SSD VPS Hosting:NO
Unmetered Data Transfer
100 Mbps Bandwidth
24×7 customer service
Include Lite Management plan
YouTube Video: Best Hourly Billing VPS
Malaysia VPS FAQ
What can a VPS located in Malaysia be used for?
A VPS is like a special computer that you can use to do different things on the internet. It's located in Malaysia, which is a country far away. You can use it to do things like make a website for people in Malaysia, sell things online, play games with friends online, and save and organize lots of information. It's like having your own private hideaway on the internet where you can do exciting things!
Can a VPS located in Malaysia cover areas outside of Malaysia?
A VPS in Malaysia is like a super computer that can help people in different countries like Indonesia, the Philippines, Singapore, Thailand, Vietnam, Hong Kong, Taiwan, and Japan to access the website or information quickly and easily. It's similar to having a magical, exceptionally fast internet connection!
This can prove extremely useful for individuals who wish to shop online or play online games with distant friends.
When is the best time to migrate to a Malaysia, Kuala Lumpur cloud VPS Hosting?
Making the right decision is always possible, no matter how late it may seem. However, if your company is growing quickly, it may be time to consider upgrading to a more powerful and affordable Linux VPS hosting service in Kuala Lumpur. With a reliable provider, you can enjoy improved security, more storage space, and better VPS hosting features. Once you've made the decision to upgrade, assess your website hosting needs and explore flexible and accommodating VPS hosting services, such as the ones provided by this VPS hosting company.
What Is VPS?
Virtual private server (VPS) hosting is an upgrade from shared hosting. With a shared hosting plan, your website lives on a server with many other websites. It's an effective solution for small and new websites that don't require a lot of resources for files or high traffic. With a VPS plan, you still share space with others, but you have your own RAM, storage, and CPU power--meaning you are not sharing resources.
If your website expands over time with an increase in content, higher search engine rankings, and more visitors, you may need to upgrade to a VPS. Think of shared hosting like living in a commune where you share food and space, while a VPS is more like having your own home in a neighborhood (without having to share your food). If you're looking for reliable web hosting services, consider the VPS options available to you.
What's the Difference Between Managed and Unmanaged VPS Hosting?
Managed VPS hosting is an excellent option for anyone who considers themselves non-techy. If you're moving from shared hosting to VPS for the first time, it's good to start with a managed VPS plan because you won't have to do much. The hosting company's tech team will take care of the maintenance of your server, including security patches and updates.
Unmanaged VPS hosting is ideal for developers who know their way around a server. Therefore, you have root access and complete control over your operating system, setup, control panel, security patches, and updates to apps. Of course, this means you need to pay close attention to your server's maintenance. Because of the hands-on nature, most unmanaged VPS plans are less expensive.
Do You Need a Dedicated Server?
If shared hosting is a commune, and VPS hosting is a house in a neighborhood, then a dedicated server is a house on an island—you have neighbors, but they're not occupying the same land you're on.
You get a whole server just for your website or websites, which results in faster loading speeds, more resources to handle more files or content, and a flood of traffic. A dedicated server is an expensive option but worth it when you're ready.
How To Choose the Best VPS?
Choosing the best VPS involves thinking about a few things. First, look at your budget and pick a VPS plan that fits your budget.
Second, think about the resources you need, like CPU, RAM, and storage space, and pick a plan that gives you enough of each.
Third, think about the location of the VPS, because it can affect how fast your website or app is.
When researching the VPS provider, make sure to look for their reputation and support team to ensure you receive reliable service with a 99.9% uptime guarantee.
More Locations VPS Hosting Providers
Asia VPS | Japan VPS | Singapore VPS | South Korea VPS | Hong Kong VPS | Vietnam VPS | Cambodia VPS | Philippines VPS | Taiwan VPS | Thailand VPS | Bangladesh VPS | Malaysia VPS | Nepal VPS | Pakistan VPS | Indonesia VPS | Laos VPS | Myanmar VPS
Middle East VPS | United Arab Emirates VPS | Saudi Arabia VPS | Bahrain VPS | Qatar VPS| Oman VPS | Kuwait VPS
Europe VPS | Germany VPS | Greece VPS | Turkey VPS | Bulgaria VPS | UK VPS| France VPS| Russia VPS | Italy VPS | Netherlands VPS | Poland VPS
Latin America VPS | Brazil VPS | Mexico VPS| Colombia VPS | Argentina VPS | Chile VPS
North America VPS | United States VPS | Canada VPS
Africa VPS | South Africa VPS | Egypt VPS | Cape Town VPS |