Buy Qatar VPS Server, Cheap & Best VPS Hosting in 2023
---
Buy Qatar VPS Server, Cheap & Best VPS Hosting in 2023
Qatar
Qatar, officially the State of Qatar, The capital is Doha. Qatar has the third-highest HDI in the Arab world. It is a high-income economy, backed by the world's third-largest natural gas reserves and oil reserves.
Many cloud server providers are provided near the location of the server, here are some real Qatar node cloud servers recommended.
1. Navicosoft: $487.2

Navicosoft started the voyage as a web host and digital agency in 2008. Today they have been providing almost every IT-related service. From web hosting to website development, SEO, Digital Marketing, and website security.
VPS HOSTING in Qatar Pricing & Plans
| CPU | Memory | Storage | Traffic | Price |
| --- | --- | --- | --- | --- |
| 1 | 0.9 | 10GB | 1T | $487.2 |
| 2 | 1.8 | 20GB | 4T | $883.58 |
👉Visit Navicosoftopen in new window
Navicosoft VPS Server in Qatar Features:
Billing method: Pay monthly.
Turn-on time: a few minutes
Support Windows VPS Cloud Server Qatar: YES, $40
Support Linux VPS Qatar: YES
with complete root access
Only industry-average 99.9% guaranteed uptime
No short-term billing is available
Fully Managed: $18.9
2. Vodafone Qatar VPS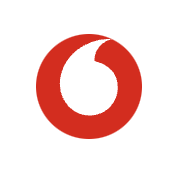 Vodafone Cloud Hosting Solutions, With our world-leading connectivity, innovative use of the Internet of Things (IoT), and Big Data insight, our Cloud and Hosting Services can take your business to new heights. We bring together the power of our network, connected devices, and cloud platforms.
Vodafone Web HOSTING Service in Qatar Pricing & Plans
| CPU | Memory | Storage |
| --- | --- | --- |
| 1 | 1 | 40GB HDD |
| 2 | 2 | 80GB HDD |
| 4 | 4 | 320GB HDD |
| 4 | 8 | 500GB HDD |
| 8 | 12 | 500GB HDD |
| 12 | 24 | 1000GB HDD |
👉Visit Vodafoneopen in new window
Vodafone VPS Server in Qatar Features:
Billing method: Pay monthly.
Simple, Secure, and Fast Computing Services
Pay as you grow rental model
Low Latency through Fast, Secure, and Reliable Vodafone Connectivity
Local footprint to meet compliance requirements
Faster deployment
One-stop shop solution by Vodafone
Turn-on time: 15 minutes
3. LightNode: $7.7

LightNode is a VPS Hosting Server provider with many exotic data centers. Enormous value is the most significant advantage.
High-Performance VPS in Qatar Plans and Prices:
| CPU | Memory | Storage | Traffic | Price |
| --- | --- | --- | --- | --- |
| 1 | 2 | 50G SSD | 1T | $7.7 |
| 2 | 4 | 50G SSD | 1T | $13.7 |
| 4 | 8 | 50G SSD | 2T | $26.7 |
| 8 | 16 | 50G SSD | 2T | $50.7 |
| 16 | 32 | 50G SSD | 2T | $98.7 |
👉Visit LightNodeopen in new window
LightNode Qatar VPS Features:
GiftCode: HappyNewYear2023
Promo: Newcomers get a random amount of up to $20 for topping up
Datacenters: 27
Billing method: Pay hourly.
Payment Method: PayPal, Credit Card, Google Pay, Alipay
Support Windows Server: YES
Virtualization Technology: KVM
Turn-on time: 1 minute
In addition, You can purchase more storage and traffic.
Mobile-Friendly User Interface: LightNode can be easily managed from mobile devices and tablets.
Support Control Panel: YES
Support VPS Unlimited Traffic(Pay-By-Bandwidth)
many exotic data centers, 39 locations
Server locations: USA(Silicon Valley, Washington), Mexico, Germany, Turkey, Greece, Bulgaria, UK, France, Brazil, Argentina, Chile, Saudi Arabia, Dubai, Bahrain, Oman, Kuwait, Japan, Singapore, South Korea, Hong Kong, Vietnam, Cambodia, Philippines, Taiwan, Thailand, Bangladesh, Malaysia, Pakistan, Indonesia, Nepal, Myanmar, South Africa, Egypt, Russia
4. UNLIMITEDQATAR: $82.39

Qatar's Leading Web Hosting Company Since 2005!
VPS HOSTING in Qatar Pricing & Plans
| CPU | Memory | Storage | Price |
| --- | --- | --- | --- |
| 2 | 2 | 40GB | $82.39 |
| 2 | 3 | 60GB | $109.86 |
| 4 | 4 | 120GB | $137.32 |
| 6 | 8 | 240GB | $164.79 |
👉Visit UNLIMITEDQATARopen in new window
UNLIMITEDQATAR VPS Server in Qatar Features:
Billing method: Pay monthly.
Turn-on time: a few minutes
Support VPS Windows Qatar: YES
Support Linux VPS Qatar: YES
Support control Panel: YES
Turn-on time: a few minutes
SSL certificate: NO
FAQs
When is the best time to migrate to a Qatar VPS Hosting?
It is never too late to make the correct decision. However, if your company is rapidly expanding, it is unquestionably time to consider switching to a more capable cheap Linux VPS Hosting in Qatar.
For example, the most acceptable provider will give you improved security, more significant space, and superior VPS Hosting features. Once you've decided, assess your website hosting requirements and look into extremely accommodating and adaptable VPS Hosting services like these VPS Hosting hosting.
What Is Qatar VPS?
Virtual private server (VPS) hosting is an upgrade from shared hosting. With a shared hosting plan, your website lives on a server with many other websites. It's an effective solution for small and new websites that don't require a lot of resources for files or high traffic. You still share space with others on a VPS plan, but you aren't sharing resources—you have your RAM, storage, and CPU power.
When your site grows after years of content, ranking higher in search engines and more visitors, you may need to move up to a VPS. If shared hosting is like living in a commune where you share food and space, a VPS is like having your own home in a neighborhood (and you don't have to share your food).
What's the Difference Between Managed Qatar and Unmanaged Qatar Virtual Server Hosting?
Managed VPS hosting is an excellent option for anyone who considers themselves non-techy. If you're moving from shared hosting to VPS for the first time, it's good to start with a managed VPS plan because you won't have to do much. The hosting company's tech team will take care of the maintenance of your server, including security patches and updates.
Unmanaged VPS hosting is ideal for developers who know their way around a server. Therefore, you have root access and complete control over your operating system, setup, control panel, security patches, and updates to apps. Of course, you must pay close attention to your server's maintenance. Because of the hands-on nature, most unmanaged VPS plans are less expensive.
Do You Need a Dedicated Qatar Server?
If shared hosting is a commune, and VPS hosting is a house in a neighborhood, then a dedicated server is a house on an island—you have neighbors, but they're not occupying the same land you're on. You get a whole server just for your website or websites, which results in faster loading speeds, more resources to handle more files or content, and a flood of traffic. A dedicated server is an expensive option but worth it when you're ready.
How To Choose the Best Qatar VPS?
The best VPS host for you will depend on your unique hosting needs and budget. For example, if you need to host a large amount of data, you will want to look at hosting plans that offer generous amounts of storage at a solid value. But if site performance is a top priority, you might want to invest in premium plans that offer dedicated CPU cores and RAM.
More Locations VPS Hosting Providers
Asia VPS | Japan VPS | Singapore VPS | South Korea VPS | Hong Kong VPS | Vietnam VPS | Cambodia VPS | Philippines VPS | Taiwan VPS | Thailand VPS | Bangladesh VPS | Malaysia VPS | Nepal VPS | Pakistan VPS | Indonesia VPS | Laos VPS | Myanmar VPS
Middle East VPS | United Arab Emirates VPS | Saudi Arabia VPS | Bahrain VPS | Qatar VPS| Oman VPS | Kuwait VPS
Europe VPS | Germany VPS | Greece VPS | Turkey VPS | Bulgaria VPS | UK VPS| France VPS| Russia VPS | Italy VPS | Netherlands VPS | Poland VPS
Latin America VPS | Brazil VPS | Mexico VPS| Colombia VPS | Argentina VPS | Chile VPS
North America VPS | United States VPS | Canada VPS
Africa VPS | South Africa VPS | Egypt VPS | Cape Town VPS |