There are 16 Best Free VPS Hosting Providers (2023), which are enough for a lifetime
---
free vps trail, free vps host, windows free vps, free vps server, free vps hosting, best free vps, free vps windows 2023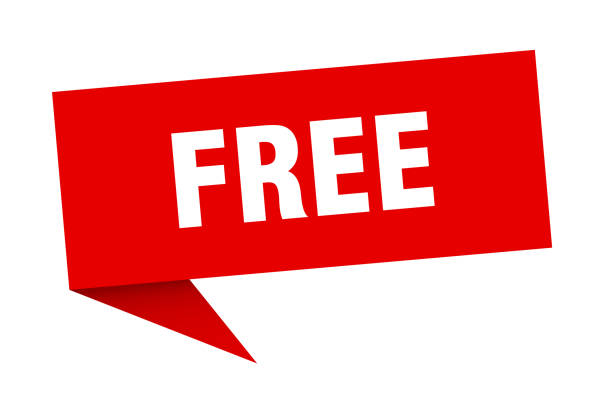 Virtual Private Servers (VPS) provide a middle ground between shared hosting and dedicated servers, combining computing resources and control with affordability and convenience.
In this review, we have handpicked 16 of the best free VPS hosting providers on the market today. Each host has been evaluated based on the features they offer, how well they work, and the value they provide.
In addition, we outline the pros and cons of each provider and how to get started with them for free.
Note: VPS data is priceless
1. Vultr
Free time: one month of free
Note:
A credit card is required, registration will get $100, a one-month time limit
website: https://www.vultr.com/open in new window
2. Google Cloud
Free time: 90 days free.$100 Free Trial Credit
There will be no additional deductions if you don't upgrade.
Website: https://cloud.google.com/open in new window
Note:
It's easy to verify if you use your physical credit card.
3. LightNode

Free time: The 5-month VPS costs only $10.
Permanent 95% off registration link:
https://www.lightnode.com/open in new window
GiftCode: HappyNewYear2023
VPS starts at $7.71, and you can get five months of VPS for $40
Server Location:
Asia:
Asia VPS : Hong Kong, Taiwan-Taipei, South Korea-Seoul, Thailand-Bangkok, Vietnam-Hanoi, Vietnam-Ho Chi Minh, Singapore, Cambodia-Phnom Penh, Philippines-Manila, Bangladesh-Dhaka, Malaysia-Kuala Lumpur, Japan-Tokyo, Nepal-kathmandu
Middle East region: United Arab Emirates-Dubai,  Saudi Arabia-Riyadh Jeddah, Bahrain, Oman-Muscat, Kuwait
North America: USA-Silicon Valley, USA-Washington DC
South America: Brazil-Sao Paulo, Argentina-Buenos Aires
Europe: Germany-frankfurt, Greece-Athens, Turkey-Istanbul, United Kingdom-London, Russia-Moscow
Africa: South Africa-Johannesburg
4. AWS Amazon Cloud
Free duration: free for one year
You need a virtual card, which is easy to incur deductions. It is recommended to Google more and check the relevant tutorials before applying.
It has 15G traffic per month, and it is not practical to use it yourself.
website: https://aws.amazon.com/open in new window
5. AZURE MICROSOFT CLOUD
Free duration: one year free
Be careful not to turn on the wrong machine. Otherwise, it is easy to deduct fees. I suggest you check out the tutorial.
Free linux1 & windows1 dynamic IP, b1s model, 64G hard disk storage is free
Note:
Credit card verification is required. It is free in the first month and 15G per month. You will be charged if you use more than standard data.
If you are a student, you will receive a free $100.
website: https://azure.microsoft.com/open in new window
6. LinuxONE
free time: 120 days Free
Email registration is required, and credit card verification is not required.
Note:
It is easy to trigger risk control.
website: https://linuxone.cloud.marist.edu/open in new window
7. CIVO
Free UK VPS for one month
Local Netflix service can be used by IP.
Note:
Credit card verification is required
website: https://www.civo.comopen in new window
8. Oracle Cloud VPS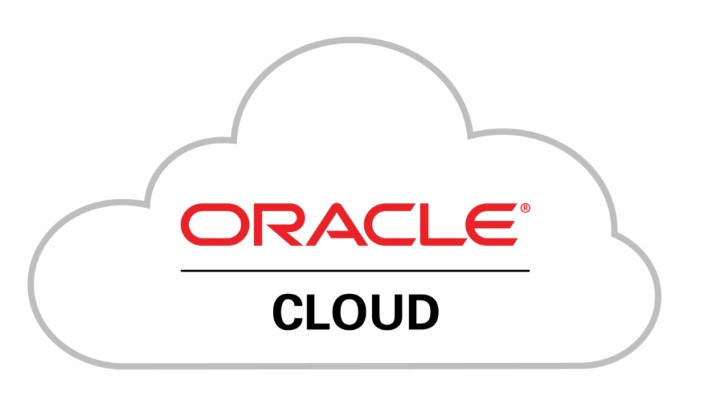 Free time: Free forever
Free Server Size: 1CPU 1GB Ram、4CPU 24GB Ram
IP: You use these tips to access your local Netflix service
**Disk space:**x
The actual test network is 48 ~ 60M (the mark is 0.48G ~ 1G), with a total of 10T of traffic per month.
Website: https://www.oracle.com/cloud/open in new window
Note:
Sign up with your dual-currency credit card.
However, the disk space (AMD and ARM combined) cannot exceed 200GB, and the number of ipv4 addresses cannot exceed 6.
Therefore, two AMDs and two 2H12G ARMS are the maximum, using the default allocation of disk space (or four 1H6G ARM machines).
9. Linode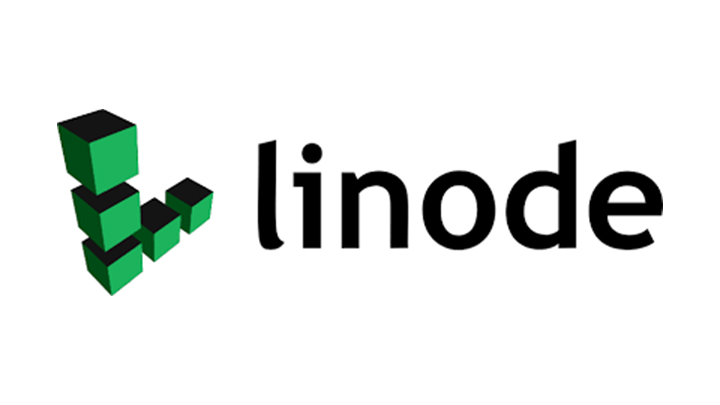 Two months free
Register and get a valid 100-knife trial fee for two months for free. You need a credit card, configure 1H1G, etc.
website: https://www.linode.com/open in new window
10. Hax VPS
Theory is free
Pure ipv6, the panel can easily add ipv4 configuration 1H512M.
Only one Telegram account is required to register, and no credit card is required.
Note:
The theory is permanently free and needs to be renewed manually every week.
11. DigitalOcean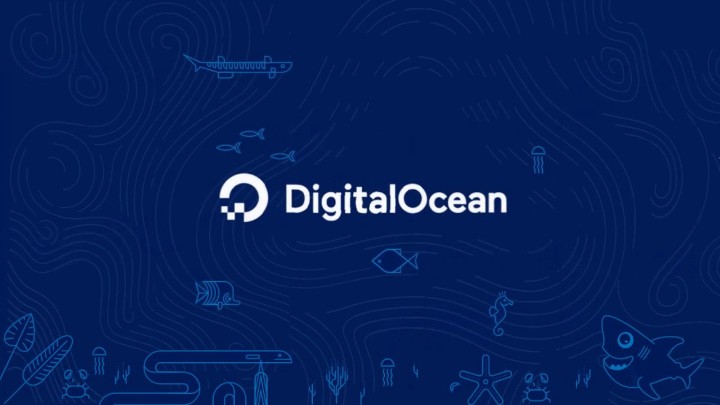 $100 Free Trial Credit
A credit card or Paypal is required.
Note:
To activate the free 100 dollars, you need to have credit card verification.
GitHub Student Package: https://education.github.com/open in new window
There are also many other free student-exclusive benefits, including domain names.
website: https://www.digitalocean.com/open in new window
12. Alibaba Cloud International Edition
Credit card required, free trial for 12 months 1H1G or 3 months 2H2G
link: https://www.alibabacloud.com/open in new window
13. Kamatera
One month free.
Optional configuration,free one month,$100 Free Trial Credit,trial code:1MONTH300
Note:
The binding card deducts $2 verification, supporting +86 mobile phone and google voice verification
Configuration Selection:
Up to 40-core dedicated CPU, 512G memory, 4TB SSD, 5T traffic (1T Hong Kong), 1G bandwidth
Regional selection:
Optional United States (New York, Dallas, Santa Clara), Canada (Toronto), Europe (Amsterdam, Frankfurt, London), Israel (Pitcher). Tikva, Roche. Hein 1/2, Tel Aviv, Jerusalem, China (Hong Kong), and other regions
website: https://www.kamatera.com/open in new window
14. Yandex Cloud
60 days free
Newly registered users of Yandex Cloud give away 4000 rubles (approximately 350 RMB).
1000 rubles are for cloud hosts and 3,000 for other cloud computing services.
website: https://cloud.yandex.com/en/open in new window
Note:
You need to fill in the bank card, and the bank card must support 3D security verification.
You can use the index. money virtual card and the country recommends Russia.
15. Evolution Host
Advertising Replacement
You need a blog to apply, and then put their ads on the home page of the blog.
website: https://evolution-host.com/open in new window
16. Euserv
German pure ipv6 VPS, no credit card required, long review time
The configuration of 1H1G is average. In addition, newly registered users now need 10 euros to startup, which is not worth it!
Website: https://euserv.com/open in new window
Well, that's all for today. You can collect my website to get more VPS-related information.
VPS FAQ
What Is VPS?
Virtual private server (VPS) hosting is an upgrade from shared hosting. With a shared hosting plan, your website lives on a server with many other websites. It's an effective solution for small and new websites that don't require a lot of resources for files or high traffic. You still share space with others on a VPS plan, but you aren't sharing resources—you have your RAM, storage, and CPU power.
When your site grows after years of content, ranking higher in search engines and more visitors, you may need to move up to a VPS. If shared hosting is like living in a commune where you share food and space, a VPS is like having your own home in a neighborhood (and you don't have to share your food).
What's the Difference Between Managed and Unmanaged VPS Hosting?
Managed VPS hosting is an excellent option for anyone who considers themselves non-techy. If you're moving from shared hosting to VPS for the first time, it's good to start with a managed VPS plan because you won't have to do much. The hosting company's tech team will take care of the maintenance of your server, including security patches and updates.
Unmanaged VPS hosting is ideal for developers who know their way around a server. Therefore, you have root access and complete control over your operating system, setup, control panel, security patches, and updates to apps. Of course, this means you need to pay close attention to your server's maintenance. Because of the hands-on nature, most unmanaged VPS plans are less expensive.
Do You Need a Dedicated Server?
If shared hosting is a commune, and VPS hosting is a house in a neighborhood, then a dedicated server is a house on an island—you have neighbors, but they're not occupying the same land you're on. You get a whole server just for your website or websites, which results in faster loading speeds, more resources to handle more files or content, and a flood of traffic. A dedicated server is an expensive option but worth it when you're ready.
How To Choose the Best VPS
The best VPS host for you will depend on your unique hosting needs and budget. For example, if you need to host a large amount of data, you will want to look at hosting plans that offer generous amounts of storage at a solid value. But if site performance is a top priority, you might want to invest in premium plans that offer dedicated CPU cores and RAM.
Why is VPS so expensive?
A VPS plan has a portion of resources dedicated to your sites alone, so you pay for that exclusivity. A managed VPS plan often costs more because tech support is also devoted to your virtual space, whereas an unmanaged plan is more affordable. After all, the technical details are your responsibility.
Which is better: VPS or a dedicated server?
A virtual server is more affordable than a dedicated server, but you're still sharing server space with other websites, even if you have dedicated resources. A dedicated server provides more help than a VPS and offers plenty of room for growth, but it comes at a high monthly cost. Neither is better. Instead, each option works well for appropriate situations.
Is VPS better than VPN?
You might hear VPS and VPN used incorrectly sometimes, and they're easy to confuse one for the other. A VPS is a virtual private server where you host a website or multiple websites, and a VPN is a virtual private network, which is a tool that lets you access the internet anonymously. The best VPNs provide a secure connection to protect your data when you're online.
More VPS Hosting Providers
More Locations VPS hosting providers
Asia VPS | Japan VPS | Singapore VPS | South Korea VPS | Hong Kong VPS | Vietnam VPS | Cambodia VPS | Philippines VPS | Taiwan VPS | Thailand VPS | Bangladesh VPS | Malaysia VPS | Nepal VPS
Middle East VPS | United Arab Emirates VPS | Saudi Arabia VPS | Bahrain VPS | Qatar VPS
Europe VPS | Germany VPS | Greece VPS | Bulgaria VPS | Turkey VPS
North America VPS | United States VPS | Canada VPS
Latin America VPS | Brazil VPS | Mexico VPS