Top 3 DigitalOcean Alternatives & Competitors 2023
---
Top 3 DigitalOcean Alternatives & Competitors 2023
DigitalOcean is not the only option for Infrastructure as a Service (IaaS) Providers. Explore other competing options and alternatives. Infrastructure as a Service (IaaS) Providers is a widely used technology, and many people are seeking innovative, reliable software solutions with networking, storage management, and public cloud. Other important factors to consider when researching alternatives to DigitalOcean include customer service.
We have compiled a list of solutions that reviewers voted as the best overall alternatives and competitors to DigitalOcean, including Vultr, LightNode, and Linode.
Top DigitalOcean Alternatives
1. LightNode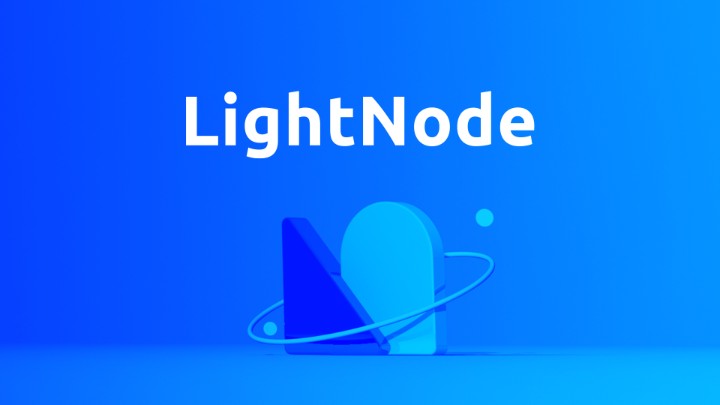 This is a VPS provider that specializes in VPS and they have an abundance of nodes all over the world. Their servers are all generated by KVM technology and their hard drives are all SSD. They also have a lot of benefits, and newcomers get a random amount of up to $20 for topping up.
DigitalOcean cheaper alternative, LightNode VPS Plans, and Prices:
| CPU | Memory | Storage | Traffic | Total monthly Price | Total hourly Price |
| --- | --- | --- | --- | --- | --- |
| 1 | 2 | 50G SSD | 1T | $7.7 | $ 0.012/hour |
| 1 | 2 | 50G SSD | 2T | $8.7 | $ 0.013/hour |
| 2 | 4 | 50G SSD | 1T | $13.7 | $ 0.021/hour |
| 4 | 8 | 50G SSD | 2T | $26.7 | $ 0.040/hour |
| 8 | 16 | 50G SSD | 2T | $50.7 | $ 0.076/hour |
| 16 | 32 | 50G SSD | 2T | $98.7 | $ 0.147/hour |
Visit LightNodeopen in new window
LightNode VPS Features:
Billing method: Pay by the hour.
Support Control Panel: YES
Release server charges: NO
Support customer live chat
Promo: Newcomers get a random amount of up to $20 for topping up
you can cancel at any time, there are no contracts
Support Windows VPS
Virtualization Technology: KVM
Turn-on time: 1 minute
In addition, You can purchase more storage and traffic.
Server Size: Flexible package
Can I upscale or downscale my Cloud Servers: YES
Accept Bitcoin: NO
Mobile-Friendly User Interface: LightNode can be easily managed from mobile devices and tablets.
Dozens of OS choices and custom ISO
Custom LightNode Firewall for the security of your website data.
Support VPS Unlimited Traffic(Pay-By-Bandwidth)and Pay-By-Bandwidth.
many exotic data centers, 37 locations
Server locations: USA(Silicon Valley, Washington), Mexico, Germany, Turkey, Greece, Bulgaria, UK, France, Brazil, Argentina, Chile, Saudi Arabia, Dubai, Bahrain, Oman, Kuwait, Japan, Singapore, South Korea, Hong Kong, Vietnam, Cambodia, Philippines, Taiwan, Thailand, Bangladesh, Malaysia, Pakistan, Indonesia, Nepal, Myanmar, South Africa, Egypt, Russia
2. Vultr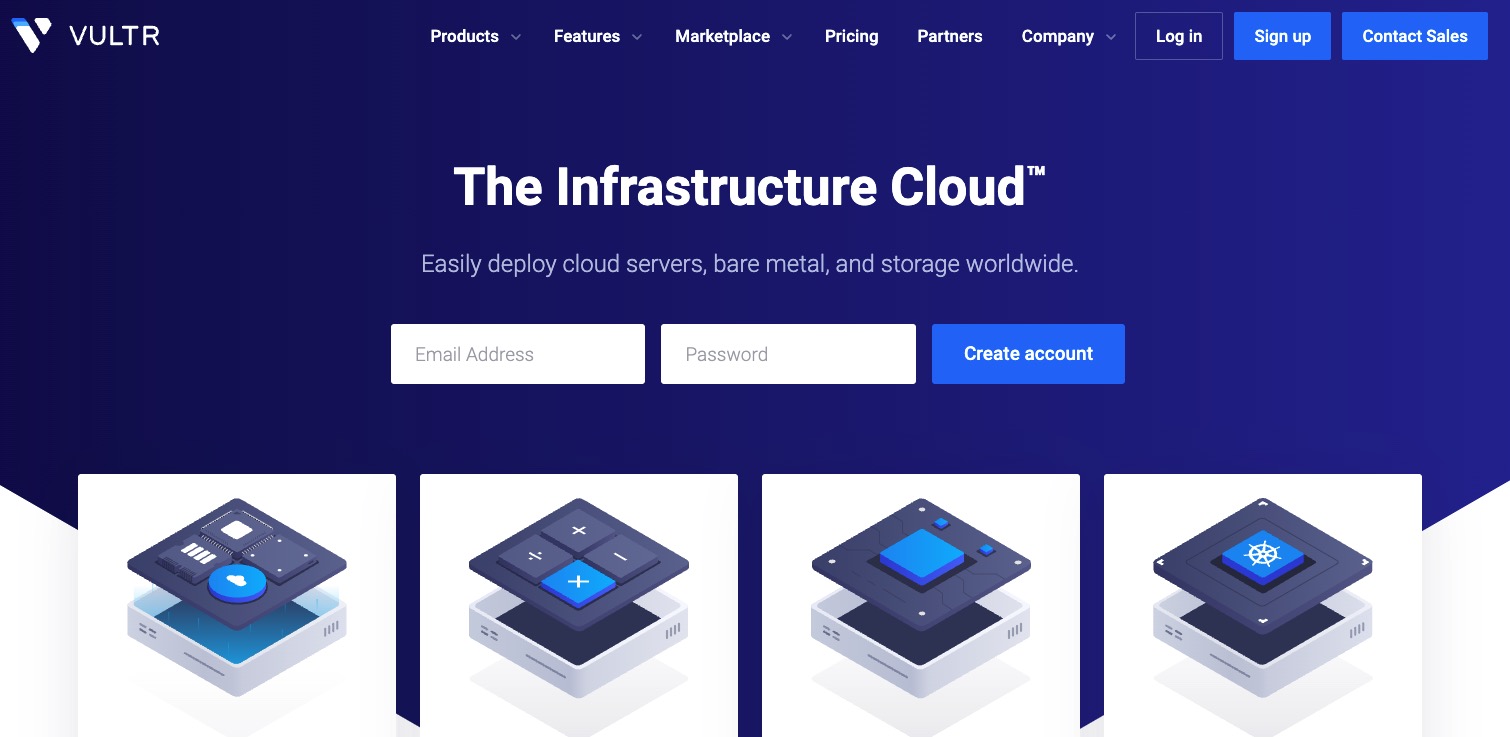 Vultr is great, especially if you are looking for a versatile and adaptable cloud hosting service provider. Some customers found the customer service problematic, but I was impressed by what I saw.
Vultr VPS similar to DigitalOcean Plans and Prices:
| CPU | Memory | Storage | Traffic | Total monthly Price | Total hourly Price |
| --- | --- | --- | --- | --- | --- |
| 1 | 2 | 55G | 2T | $10 | $ 0.015/hour |
| 2 | 4 | 80G | 3T | $20 | $ 0.03/hour |
| 4 | 8 | 160G | 4T | $40 | $ 0.06/hour |
| 6 | 16 | 320G | 5T | $80 | $ 0.119/hour |
| 8 | 32 | 640G | 6T | $160 | $ 0.238/hour |
| 16 | 64 | 1280G | 10T | $320 | $ 0.476/hour |
Vultr VPS Features:
Billing method: Pay by the hour.
Support Server management YES
Server Size: Fixed package
many data centers, 14 locations
Support hourly billing Windows VPS: YES
Turn-on time: 1 to 2 minutes
In addition, You can't purchase more storage and traffic.
Accept Crypto: YES
Cpanel alternative DigitalOcean: Support Cpanel
3. Linode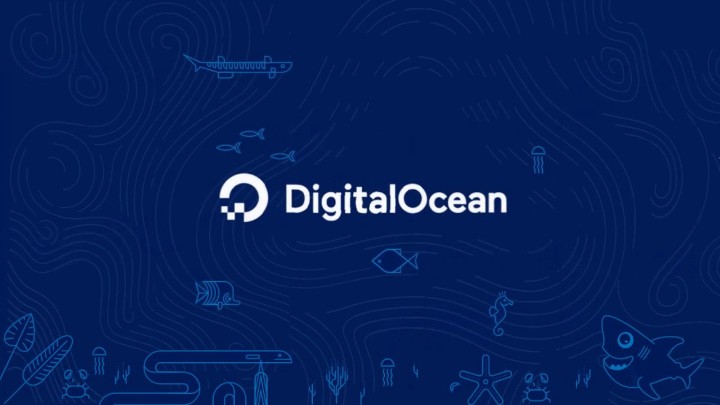 Linode, an American VPS provider founded in 2003, is based in New Jersey.
Services DigitalOcean droplet alternative Plans and Prices:
| CPU | GB of RAM | SSD Storage | Traffic | Total monthly Price | VPS per hour billing |
| --- | --- | --- | --- | --- | --- |
| 1 | 2 | 50G | 2T | $10 | $ 0.015/hour |
| 2 | 4 | 80G | 4T | $20 | $ 0.03/hour |
| 4 | 8 | 160G | 5T | $40 | $ 0.06/hour |
| 6 | 16 | 320G | 8T | $80 | $ 0.12/hour |
| 8 | 32 | 640G | 16T | $160 | $ 0.24/hour |
| 16 | 64 | 1280G | 20T | $320 | $ 0.49/hour |
Visit Linodeopen in new window
Services similar to DigitalOcean, Linode VPS Features:
Datacenter Locations: 10
Support Windows or Linux Operating System: YES
Virtualization Technology: KVM
Turn-on time: a few minutes
Support hosting control panel
Free domain name: NO
Free SSL: NO
All of the servers on offer here are extremely easy to configure, and you can install what you need.
No Live Chat Support
All other features Cost Extra
Automated Backups Cost Extra
DigitalOcean Cpanel alternative: support Cpanel
DigitalOcean alternative free: $50 Credit Active, 60-day free trial requires a valid payment method
FAQs
1. A Few Reasons to Look Into DigitalOcean Alternatives
All the products and services offered by DigitalOcean are designed primarily for developers, so the company tends to assume that its users know what they're doing. As we mentioned in our DigitalOcean review, there's no cPanel here, so managing everything is a little tricky, unless you're a tech-savvy person. You can install a CMS like WordPress to help you manage your website easily, but the lack of a control panel can make it difficult to set up databases or monitor firewalls.
Not very human compared to most of the companies on this list.
Installing cPanel on a DigitalOcean droplet is needlessly complicated.
Limited customer support for users who do not pay extra for advanced support services.
It's not the most expensive option, but there are definitely cheaper options to consider.
The company does not offer any Windows-based services.
There is no money-back guarantee.
Uptime guarantee: in the DigitalOcean review, users are not satisfied with Uptime.
There's another reason you might want to stay away from its customer support. The company's support agents are knowledgeable and helpful, so that's not the problem. The problem is that it only works through the ticketing system.
There's no live chat, phone, or even email support, which is a big drawback. Of course, the company does offer top-level support to selected customers, but this is a paid, optional service for large businesses. In other words, getting this type of customer support will cost you a penny.
Price points also need to be considered. While DigitalOcean's services are not expensive, they are more expensive than those offered by other companies. For very low-end virtual machines, prices start at $5 a month, which is a bit much considering the specs.
For a decent VPS, you'll need to spend anywhere between $40 and $60 per month, so it's not cheap. They do get value for money, but not everyone can afford the price.
The last thing I want to talk about before moving on is that DigitalOcean does not offer Windows-based cloud hosting. This isn't a big deal since many people prefer Linux-based hosting, but anyway, I wanted to mention this small detail just in case you like Windows.
3. What are we looking for in the best alternatives to the digital ocean
In my search for the best alternative to DigitalOcean, I looked for these features.
Reliable uptime. DigitalOcean usually has a period of downtime. I chose a host that offered more reliable uptime.

Better support. Because DigitalOcean is aimed at developers and power users, it provides very limited support. There's no live support (unless you're a large business that can afford a top-tier support plan), so all you get is ticket support, which can be slow. Many of the following hosts have better support for their hosting plans.

Availability. DigitalOcean takes a completely hands-off approach and lacks many of the features that make hosting easier - something as simple as creating a WordPress website involves accessing your server via SSH. Some of the alternatives on my list are more user-friendly.
4. Which is the best DigitalOcean alternative?
It depends on what you are looking for in the host.
5. How do I cancel my DigitalOcean account?
Undoing DigitalOcean is a simple process. First, you need to remove all active fast batch processing. Once you have done this, navigate to the accounts on the dashboard.
Scroll down and you should see an option to deactivate your account. Click on this and you're done!
6. Is DigitalOcean overpriced?
Not at all! In fact, DigitalOcean offers some of the most affordable pricing plans, especially at the entry-level.
That said, some may find its block storage a bit expensive. Digitalocean spaces alternative, Storage is cheaper for LightNode.
More VPS hosting providers
More Locations VPS hosting providers
Asia VPS | Japan VPS | Singapore VPS | South Korea VPS | Hong Kong VPS | Vietnam VPS | Cambodia VPS | Philippines VPS | Taiwan VPS | Thailand VPS | Bangladesh VPS | Malaysia VPS | Nepal VPS
Middle East VPS | United Arab Emirates VPS | Saudi Arabia VPS | Bahrain VPS | Qatar VPS
Europe VPS | Germany VPS | Greece VPS | Bulgaria VPS | Turkey VPS | UK VPS
North America VPS | United States VPS | Canada VPS
Latin America VPS | Brazil VPS | Mexico VPS