2023 Best Singapore VPS for Developers and Business | Brilliant VPS Provider
---
2023 Best Singapore VPS for Developers and Business | Brilliant VPS Provider
VPS is a Virtual Private Server, a type of web hosting that provides virtual space for hosting your website. The word "private" means that the virtual server and its resources are for your use only. Both individuals and businesses can host and run their business websites on Singapore VPS servers. Of course, if your website has several pages, it can be hosted as well.
Moreover, VPS hosting is made possible by virtualization technology. This technology splits a large server into multiple virtual servers and ensures that each virtual server has its power and complete resources. Therefore, no one can share your server and its resources, all the resources belong to you, and only you have complete access to the server's resources.
In addition, virtual private servers can be distinguished by the operating system, respectively, Linux VPS hosting and Windows VPS hosting, of which, Linux has many different distributions, this can be selected according to personal or business habits; can also be distinguished by the type of hard disk, divided into HHD VPS and SSD VPS, respectively, the use of HHD storage and SSD storage; of course, you can also distinguish by the way you are billed, some are billed according to traffic packages, while others are billed according to bandwidth packages.
If you want to develop your business in Singapore, you need a server with a local IP address to make your business more credible and give your users a better experience. Then, you need a Singapore VPS hosting serveropen in new window. Next, I will introduce you to the top 5 benefits of Singapore VPS.
Top 5 Benefits of Singapore VPS
Best performance
In my opinion, if it takes more than three seconds for a user to load your website, then that user is likely to switch to your competitor. Generally speaking, the possibility of improving the speed of your website is mostly not something you can decide on but depends on the speed of the web host you choose. If you plan to do business in Singapore, you must have a local server in Singapore so that users can experience the fastest browsing speed when they browse your web pages.
So, to make your business healthier, you have to use a Singapore hosting server as it gives you a reliable, faster, highly secure, and independent hosting environment and you also experience a seamless performance.
Full Control
With Singapore VPS hosting, you have complete control over your server. So, you are free to operate and manage your entire server according to your needs. Moreover, if there is a need for configuration somewhere, then you are free to make changes and modifications to your server.
With a VPS server, you are also able to have complete control over your server, no matter what operating system you choose. You can install and manage your entire server according to your needs, and all the functions you want can be done through the VPS server, such as installing or uninstalling software, adding and disabling firewalls, etc. You can even use the VPS server for different things, you can use it as an app VPS, you can do some email business, or you can even use it as a crawler, or a remote server. In short, as long as the physical server can do things, the VPS server can do, and also save a lot of operation and maintenance operations, because there is dedicated maintenance staff in the maintenance of physical machines, you just enjoy.
Very Secure
The third benefit is security: if you own a VPS, then you can store your business sensitive data on your VPS, whether it's useful information or business information, you can have a separate space to store it, as long as you don't actively open permissions to others, they can't get the data.
Scalability
The fourth benefit is scalability: both corporate and personal websites need a high degree of scalability because no one can determine when the business will suddenly skyrocket, at this time, your chosen server needs to be expanded to meet business needs, VPS servers are very good at meeting this, you can adjust your configuration at any time to meet the needs of business, whether it is hard disk capacity, the number of processors and CPU cores, bandwidth or traffic packages. The number of processors and the amount of bandwidth or traffic packages are all scalable, which greatly increases the room for business development.
So, if your starting point is relatively low, but your goal is relatively large, then a VPS is your choice, incidentally, if you want to do normal business, try to choose VPS instead of shared hosting, because in addition to the price of shared hosting is very cheap, the rest are disadvantages, slow, poor scalability, insecure, unstable, etc.
Cost-effective
Compared to dedicated servers, VPS hosting servers are cheaper and have most of the features of dedicated servers, many businesses and individuals do not have that much financial background, then it is important how to save money at this time, there is no need to buy a dedicated hosting since, using VPS servers can greatly save the initial cost, so you have enough money to spend on other aspects.
Before the VPS hosting plan, I will teach you to choose the best VPS provider which can make you get a good VPS solution.
There are many VPS providers in the market, but the differences are very big, here we recommend the LightNode VPS provideropen in new window. LightNode was established in 2002, they were doing idc business before, and they have their own data center all over the world, so after they started to provide VPS business, they can have a big guarantee, that there is enough technology and data center to support. Their VPS servers have a lot of advantages.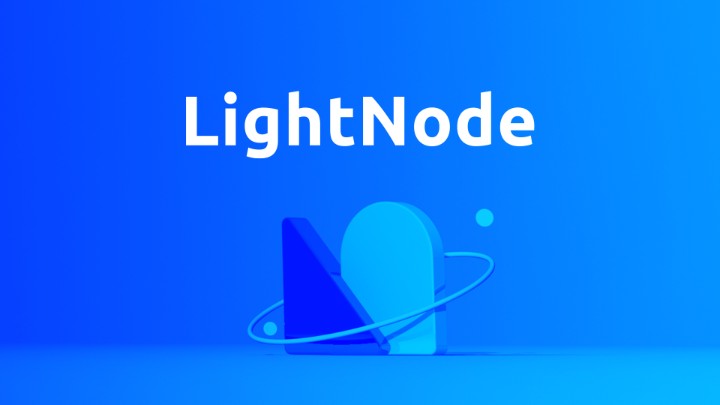 Multi-node: in addition to Singapore VPS, they also provide VPS in more than 20 other regions around the world.

Stable and fast: their servers are very fast and high-performance no matter which region they are in, and they have very little maintenance and the server uptime can reach 99.99%. Whether you use it as website hosting or an app VPS, it has the same effect.

Cheap: in the same configuration, LightNodeopen in new window's server only costs $7.7 a month, which is very cheap and is billed hourly, if you do not want to use the server can be removed at any time, and the billing will be stopped.

An optional operating system is more diverse: whether it is a Linux system or Windows system, LightNode has provided, and Linux more mainstream distribution is supported, but also some application images can be used, very convenient and fast. And they will provide a control panel for you to make you manage your resources easily.

Timely pre-sales and after-sales service: no matter what problems you encounter, you can contact their customer service through the LightNode website, the customer service response is super timely, and the service attitude is also good and can solve the user's problems promptly.

Frequent offers: LightNode will often release some gift codes to give back to users, this time to support the site, they deliberately came up with a gift code to give the site's users, the content of this gift code is to recharge 10 dollars to send 10 dollars, as long as the new users can use.
Gift code:
More Locations VPS hosting providers
Asia VPS | Japan VPS | Singapore VPS | South Korea VPS | Hong Kong VPS | Vietnam VPS | Cambodia VPS | Philippines VPS | Taiwan VPS | Thailand VPS | Bangladesh VPS | Malaysia VPS | Nepal VPS
Middle East VPS | United Arab Emirates VPS | Saudi Arabia VPS | Bahrain VPS | Qatar VPS
Europe VPS | Germany VPS | Greece VPS | Bulgaria VPS | Turkey VPS
North America VPS | United States VPS | Canada VPS
Latin America VPS | Brazil VPS | Mexico VPS