Buy the Best VPS for Developers | Top 3 VPS For Developers
---
Buy the Best VPS for Developers | Top 3 VPS For Developers
In this article, we cover 3 of the most popular VPS providers for developers, giving details such as where their data centers are located,what their prices start,system, network, and performance.
1. LightNode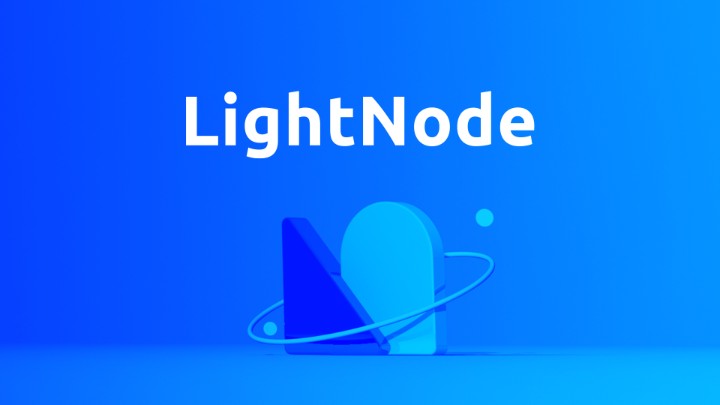 LightNode is a flexible and scalable cloud computing provider with many exotic data centers. Enormous value is the most significant advantage.
LightNode VPS for Developers plans:
| CPU | Memory | Storage | Traffic | Price |
| --- | --- | --- | --- | --- |
| 1 | 2 | 50G SSD | 1T | $7.7 |
| 2 | 4 | 50G SSD | 1T | $13.7 |
| 4 | 8 | 50G SSD | 2T | $26.7 |
| 8 | 16 | 50G SSD | 2T | $50.7 |
| 16 | 32 | 50G SSD | 2T | $98.7 |
Promo: Get an extra $5-20 on your first recharge.
Billing method: Pay hourly.
Support Windows VPS for Developers: YES
Virtualization Technology: KVM
Turn-on time: 1 to 2 minutes
In addition, You can purchase more storage and traffic.
Top up $10 for unlimited VPS
Support team:24/7 ★★★★☆
many exotic data centers, 33 locations
Server locations: USA(Silicon Valley, Washington), Germany, Turkey, Greece, Bulgaria, UK, France, Brazil, Argentina, Saudi Arabia, Dubai, Bahrain, Oman, Kuwait, Japan, Singapore, South Korea, Hong Kong, Vietnam, Cambodia, Philippines, Taiwan, Thailand, Bangladesh, Malaysia, Pakistan, South Africa, Egypt, Nepal, Russia
Visit LightNodeopen in new window
Test LightNode Data Center speed,for example,Singaporeopen in new window
LightNode VPS for Developers Data Centres:
United States, Germany, Turkey, Vietnam, Thailand, Cambodia, Korea, South Africa, Bangladesh, Singapore, UAE, Saudi Arabia, Malaysia, Brazil, Philippines, Japan, Taipei, and Hongkong.
2. Prgmr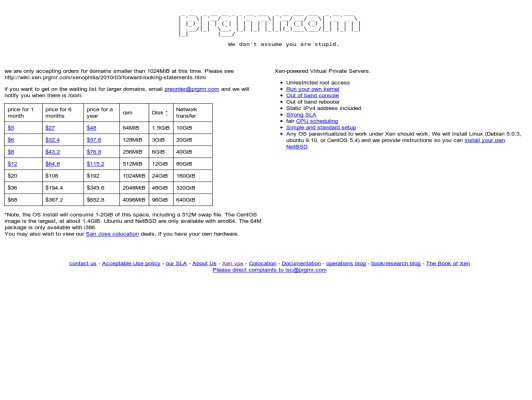 PrgmrPrgmr is a VPS provider that doesn't "assume you are stupid," implying that their services are geared towards developers that know what they are doing (or have the desire to learn on their own).
Prgmr VPS for Developers plans:
Their 64MB instances start at $5 a month, and a 256MB instance will only set you back $8.
Prgmr VPS for Developers System:
Debian, Ubuntu, or CentOS are the only officially supported OSs, but they'll let you install your own if you want.
They even let you build your kernel, which isn't something you can do with most of the other VPS providers.
3. RIMU Hosting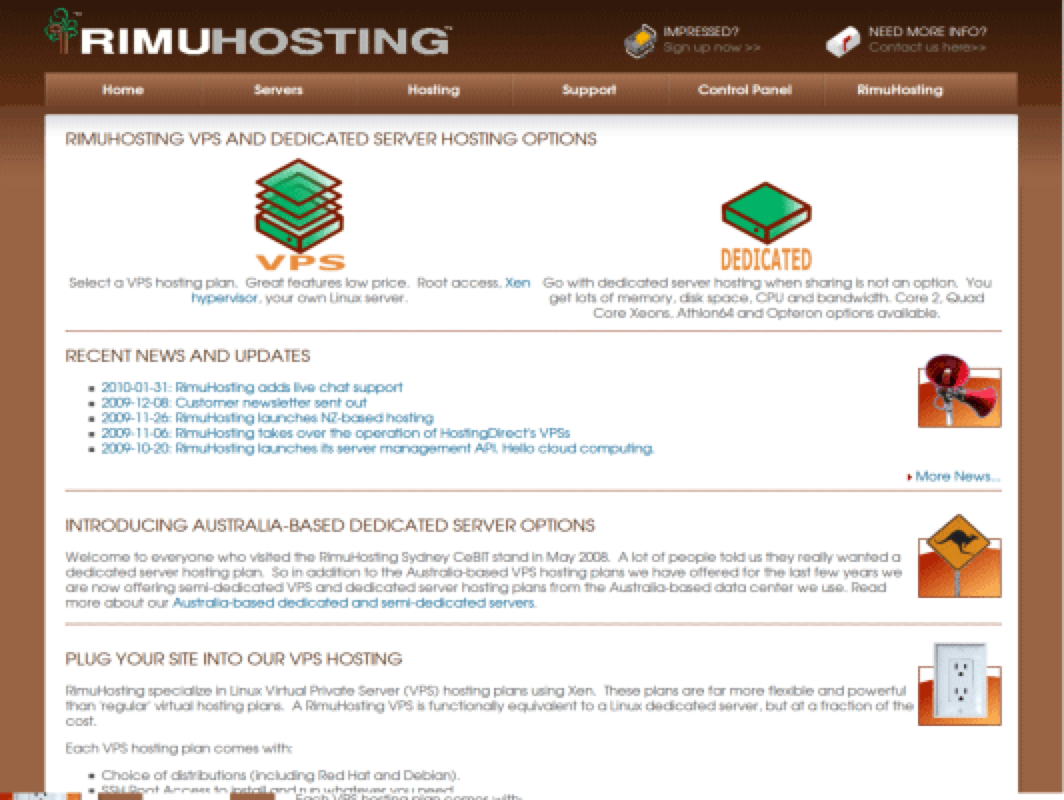 A truly global VPS provider.
RIMU Hosting VPS for Developers Data Centres:
US, UK, Australia, and New Zealand are RIMU Hosting.
RIMU Hosting VPS for Developers plans:
Prices start at around $20, and you can opt for billing in the local currency of the data centre you chose.
FAQs
Why should developers have their VPS?
Of course, as a developer, we should also buy a VPS.
In addition to the interesting games, developers will learn a lot of useful things when using VPS:
With hosting, you only know to upload the code to the host, the host will take care of everything else. With VPS you have a lot more freedom. We will learn by ourselves how to change the port, and OS, tweak the server and ensure security.

With VPS, you can freely install all kinds of programming languages ​​to deploy your application.
If you code NodeJS, Rust, Elixir v … v, finding free hosts for these languages ​​is difficult. With VPS, you just need to install that language (or install docker). then run away.
Since you have to install everything from scratch (from the database, the JDK, to the webserver like Apache or Nginx), you will understand what is required for an application to run in production environments.

To connect to VPS, you must use Putty (On Windows) or Terminal (on Mac or Linux). To change the content of the file, you cannot open the notepad, you must use vim or nano.
Therefore, by using VPS for a while, you will practice divine command-line skills.
What Developers can do with VPS?
Not just for deploying your application, you can do much better with VPS:
Make a place to deploy the cool projects you write or install WordPress to create your blog.
Set it up as a VPN, allowing you to fake IPs and access blocked websites.
Turn it into a place to store study materials
Hang VPS to plug torrents, and download heavy files You do not need to hang up all night, let VPS download and then pull the file from VPS.
Take advantage of VPS to learn about Ubuntu / Linux, and how to set up a Linux server to work effectively
How Does
Every website needs a web host to provide space on the internet for visitors to access the site. When you purchase a hosting plan, you're basically paying a service to store your site's files on its servers and make them available to internet users.
free vps for developers is a type of hosting where the web host provides a virtual private server at no cost. However, you'll usually have to pay for the resources you use such as bandwidth, storage, and CPU.
Most free vps hosting plans have resource limits, so you'll need to upgrade to a paid plan if you exceed them. You'll also have to share the server with other users, so your site's performance may suffer during peak traffic periods.
Who Should Use
free vps hosting presents a great path for:
new project experimentation small sites that don't require a ton of resources aspiring developers who simply want to learn about server administration The primary benefits of free vps hosting include the lack of contract or vendor lock-in, the creative freedom to tinker with a limited set of server resources, and, of course, the $0 price tag.
What Is VPS?
Virtual private server (VPS) hosting is an upgrade from shared hosting. With a shared hosting plan, your website lives on a server with many other websites. It's an effective solution for small and new websites that don't require a lot of resources for files or high traffic. You still share space with others on a VPS plan, but you aren't sharing resources—you have your RAM, storage, and CPU power.
When your site grows after years of content, ranking higher in search engines and more visitors, you may need to move up to a VPS. If shared hosting is like living in a commune where you share food and space, a VPS is like having your own home in a neighborhood (and you don't have to share your food).
What's the Difference Between Managed and Unmanaged VPS Hosting?
Managed VPS hosting is an excellent option for anyone who considers themselves non-techy. If you're moving from shared hosting to VPS for the first time, it's good to start with a managed VPS plan because you won't have to do much. The hosting company's tech team will take care of the maintenance of your server, including security patches and updates.
Unmanaged VPS hosting is ideal for developers who know their way around a server. Therefore, you have root access and complete control over your operating system, setup, control panel, security patches, and updates to apps. Of course, this means you need to pay close attention to your server's maintenance. Because of the hands-on nature, most unmanaged VPS plans are less expensive.
Do You Need a Dedicated Server?
If shared hosting is a commune, and VPS hosting is a house in a neighborhood, then a dedicated server is a house on an island—you have neighbors, but they're not occupying the same land you're on. You get a whole server just for your website or websites, which results in faster loading speeds, more resources to handle more files or content, and a flood of traffic. A dedicated server is an expensive option but worth it when you're ready.
How To Choose the Best VPS?
The best VPS host for you will depend on your unique hosting needs and budget. For example, if you need to host a large amount of data, you will want to look at hosting plans that offer generous amounts of storage at a solid value. But if site performance is a top priority, you might want to invest in premium plans that offer dedicated CPU cores and RAM.
More Locations VPS hosting providers
Asia VPS | Japan VPS | Singapore VPS | South Korea VPS | Hong Kong VPS | Vietnam VPS | Cambodia VPS | Philippines VPS | Taiwan VPS | Thailand VPS | Bangladesh VPS | Malaysia VPS | Nepal VPS
Middle East VPS | United Arab Emirates VPS | Saudi Arabia VPS | Bahrain VPS | Qatar VPS
Europe VPS | Germany VPS | Greece VPS | Bulgaria VPS | Turkey VPS
North America VPS | United States VPS | Canada VPS
Latin America VPS | Brazil VPS | Mexico VPS