What Is Landing Pages? How to Build It with VPS and Obeject Storage?
---
What Is Landing Pages? How to Build It with VPS and Obeject Storage?
Landing Page design is a familiar concept you will often hear about in the field of web design or in professional website design services.
And even in your daily Internet experience, you will come across a lot of extremely beautiful and attractive Landing Page designs from businesses.
Do you know what is Landing Page? Why do businesses need it and how do design a beautiful, professional Landing Page that attracts a lot of traffic since its launch?
What is a Landing Page – What is the difference between a landing page and a website?
What is Landing Page?
To own a beautiful Landing Page, you first need to understand what the concept of Landing Page design is as well as its uses and benefits.
In common sense, a landing page is a page with the same interface, content, and domain name as a normal website. However, it is simpler and only focuses on certain content (eg: Brand store opening program, new product introduction, website, an event for brands) and even some Landing Page interfaces that encapsulate content in a single page.
So in professional terms, Landing Page also has another name that is landing page (target page) and its main goal is to attract views, clicks, or stimulate the purchase behavior of people. Use through the actions that call to appear on the Landing Page such as filling out forms, clicking to buy, registering to receive information, and so on.
Through the design of the Landing Page, users will receive a lot of information (mostly updated information) and this is also a way to pull users to see your main website.
Classification of Landing Pages
Perhaps you will be surprised, but actually, Landing Page can also be divided into many types, although it only has a form of expression or a common goal, although they are very similar to web design, the style of the redesign is different. completely different. Here are the 3 basic types of landing pages you will most often encounter:
Appearing as a subpage within a website, it will have a domain name.

Appears as an advertising Pop-up frame. It is usually the window that opens as soon as the user visits the website homepage with the request to enter personal information, domain or provide a promotional code. sometimes update the latest news from the business.

Appear as a Microsite – A website with only 1 page with its own domain name or subdomain. However, the inside still contains related content and may contain links to the main website.
Guide to designing beautiful and professional landing pages
Two methods of building a landing page
Build a page with a cloud server
Building a page with a cloud server can help you improve the stability of page operation.Because all the resources are utilized by you alone and will not be occupied by others, the site can be very stable as long as your configuration is sufficient. Even if the configuration is not enough, you are able to upgrade the configuration at any time.
For VPS hosting server, I recommend you to use LightNode VPS. They provide more than 20 locations VPS around the world which mean that wherever you want to make a business, you can find the nearly VPS in LightNode. Besides, they do provide a cheap price to get a VPS. The lowest configuration is 1vCPU, 2GB RAM, 1TB Storage for $7.7. The highest configuration is 16vCPU, 32GB RAM, 1TB Storage for $98.7. Both of them make the lower price than Vultr and DigitalOcean.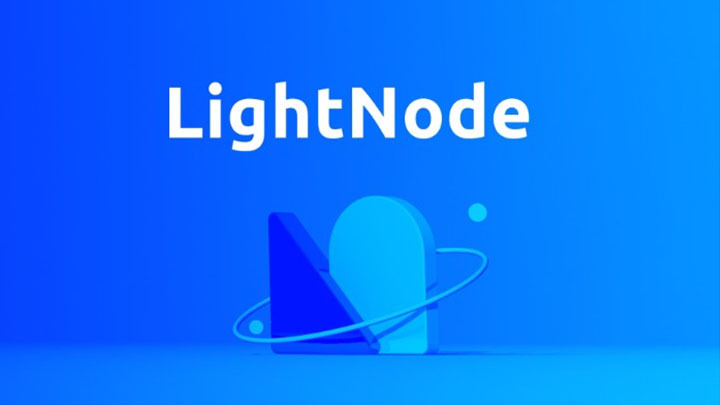 Go to LightNode VPSopen in new window
Build a page with Object Storage and VPS
Building a page with both Object Storage and VPS can help you realize the separation of website movement, when users visit a website, read data from the host server and the server of object storage respectively synchronously, which can significantly improve the web performance.
For Object Storage, I recommend you to use Amazon S3. Amazon Simple Storage Service (Amazon S3) is an object storage service that offers industry-leading scalability, data availabil-ity, security, and performance. Amazon is a famous in the world, they provide many products. They are so reliable that you don't need to worry about their services.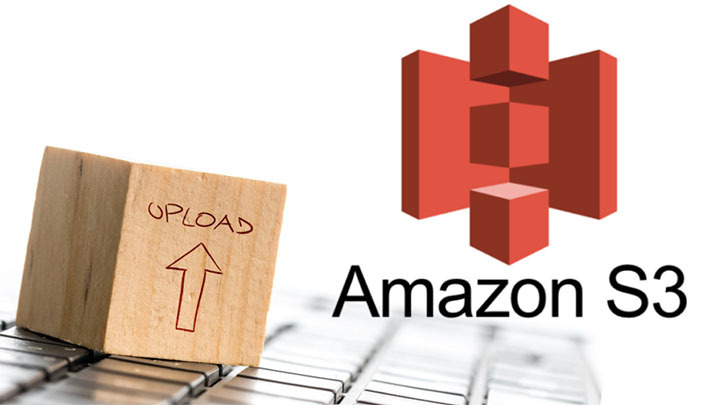 AWS has millions of active customers and thousands of global partners around the world. Customers in virtually every industry and size - including startups, enterprises, and public sector organizations - run every possible use case on AWS.
Go to Amazon S3open in new window
Landing Page is an important element for businesses doing business online or doing business on the Internet. So how to design a beautiful and professional Landing Page, and attract thousands of traffic to the main website? We suggest the following methods:
Choose a reasonable title: The Landing Page title should be the specific benefit and value you give to the viewer when they decide to visit and perform the desired behavior (clicks, purchases, etc.) fill in information). For example, the Landing Page about product promotions should have Titles related to "Offers", "Gifts", and "Special Discounts" so that customers are aware of what your Landing Page is about, in order to What for.

Choose specific goals and actions you want from customers: What is your main goal when designing this Landing Page? If you want customers to attend events (click to register), sell promotional products (click to buy), or do other tasks, you should only focus on encouraging that action in customers. Avoid forcing customers to take too many actions that make them no longer interested in your Landing Page experience.

Simple but attractive registration form: Make sure your information registration form is as simple as possible. Basically, you just need your Name, Phone number, and Email. Other things you can ask the customer later.

Landing page content: Explain the values ​​clearly and simply. Only focus on the main, important content that you want to drive customers to the most. Avoid cramming too much information.

Attractive, eye-catching images & videos: Upload attractive images, videos, graphs, and product photos. You can also use Infographics to make your Landing Page look eye-catching and work more efficiently.
You can design your own Landing Page through basic tools and software on the Internet, but it will be more professional if you can find yourself a professional and full support service. At website, we do not design cheap, low-quality website interfaces. We only make professional products at reasonable prices.
Should I use Landing Page to sell or not?
Of course yes, because otherwise, I wouldn't be free to sit here and write this post.
The reason landing pages bring high results is that:
Hit the psychology of solving problems for customers: The headlines, paragraphs, and words used in the landing page are highly persuasive. Hit the psychology of customer needs.
Focus on certain types of conversions: When customers land on the landing page, they will only have 1 choice, not distracted by buttons, other areas
The landing page with the highest conversion rate is Leadpage because customers will sign up for free to receive something, be it a trial, ebook, tutorial, etc. And later the business will use the customer file. collected for later remarketing.
The sales landing page will also work very well if the content on the landing page is complete, clear, and convincing.
When Should You Use Landing Pages?
"When I want more customers, I use a landing page, it's as simple as asking."
That's also true, but I want to give some specific cases where a landing page will come into play its real power, and in these cases, you can NOT NOT use a landing page.
When running ads.
Running ads to a generic page, with little information, can't focus the actions of visitors, you will waste a lot of money. Instead, prepare a very clear & convincing landing page, you will have much better results.
Note that the landing page only works well when the visitors are people who are interested in the field/item you are promoting, so you need to learn more skills in running ads, and creating standard ad templates (Content) Landing page content must exactly match the ad title)
When launching a new product/service.
For any product or service, you should make a landing page, for example, you can go to Apple's page, for each product they always make a separate landing page (Their purpose is to introduce product features). )
Long sales/service introduction landing pages also work very well. The more complete, detailed, not redundant, and focused on solving problems for customers, the higher the conversion rate of the landing page.
If you are a large business with many interested customers, even if the product/service has not been launched, you should also make a landing page to introduce the product/service. On these landing pages, you can collect information about customers who want to be notified when a product launches, pre-orders, or enters a waiting list.
When giving something free.
If you want to give away ebooks, tutorials, courses, vouchers, discount codes, etc. to your customers to collect user information, you'd better build a short landing page, can do 2-3 pieces, and perform A/B testing campaigns to see which landing works best.
This is an indispensable step in a sales funnel, we build relationships with customers first and then promote products later.
When you are about to organize an event
Whether it's an online event (Livestream, webinar) or an offline event (seminars, workshops, offline) you should create a simple landing page to attract registrations.
This type of landing page is usually very simple and short, the following 5 information is enough:
Why did the event take place?
Who should attend the event?
Speakers
Main content
Time, place.
Landing page optimization increases the effective conversion rate
Optimizing the landing page is something that any business or marketing team needs to do if you want your advertising campaign to be as effective as expected.
Landing pages play a huge role in converting readers into potential customers. People click on a landing page through an ad, but if they don't find what they're looking for, they'll leave immediately. How to remedy this situation? Start optimizing, testing, and monitoring your landing page to achieve your desired goals.
No one can deny that landing pages are one of the most effective forms of advertising today. But how to design an effective and optimal Landing page is always something that marketers worry about. On that basis, through the infographic below, We will send you how to optimize the Landing page to increase the most effective conversion rate including:
Why do you need to test Landing page optimization?
Landing page A/B testing methods
Factors to test on the Landing page
The most influential factors on the landing page
The difference between a landing page and a website: What is a landing page?
A website is a group of pages that describe your story, your company, your business, or any other interesting topic. For a website in the field of real estate, it is necessary to have essential information pages such as:
Home page
Seller information
Contact for buyers
Search
Introduce
Blog
For real estate marketing, the website plays a more important role than a Landing Page, especially the homepage. The purpose of the homepage is to help users navigate through and discover your content. Whether it's a buyer or a seller, what should be on the homepage is what you can do, who you do it for, and what makes it different.
A landing page is a single page designed to provide information about a specific topic. It must be interactive with your website but can also be a standalone page. The landing page should be a highly content-oriented page and of course, there is no second page to write about that content on your website.
If the website is to introduce customers to your services, the landing page is used to draw them into a specific sales topic based on their needs and come to a purchasing decision. So, if your website is merely providing information without creating call-to-action-related content, you are missing out on a lot of your business opportunities.
More Locations VPS hosting providers
Asia VPS | Japan VPS | Singapore VPS | South Korea VPS | Hong Kong VPS | Vietnam VPS | Cambodia VPS | Philippines VPS | Taiwan VPS | Thailand VPS | Bangladesh VPS | Malaysia VPS | Nepal VPS
Middle East VPS | United Arab Emirates VPS | Saudi Arabia VPS | Bahrain VPS | Qatar VPS
Europe VPS | Germany VPS | Greece VPS | Bulgaria VPS | Turkey VPS | UK VPS
North America VPS | United States VPS | Canada VPS
Latin America VPS | Brazil VPS | Mexico VPS