Free Thailand VPN in Cambodia | VPN ឥតគិតថ្លៃ
---
Free Thailand VPN in Cambodia | VPN ឥតគិតថ្លៃ
There are 3 free Thailand VPN you can use. If you are in Cambodia, then you can use these free VPNs, it is fast and stable.
Thanks to LightNode for sponsoring.
Before you use the VPN, you need to download a V2ray client.
Download V2Ray clientopen in new window
Free VPN configurations
Thailand VPN 1
Address: 38.54.32.49
Port: 8080
User ID: 9de533a8-849f-476b-822e-df347495e587
Alert ID: 0
Network: kcp
Type: dtls
Thailand VPN 2
Address: 38.54.32.65
Port: 8080
User ID: 2b8c6aa3-9266-4e92-ab23-dbf0463d7d19
Alert ID: 0
Network: kcp
Type: dtls
Thailand VPN 3
Address: 38.54.32.146
Port: 8080
User ID: 1e46b323-00a6-4fdf-ae17-38bdfb8de002
Alert ID: 0
Network: kcp
Type: dtls
Step
Start V2Ray client;
Add new Vmess;
Just fill in the information I provide, and don't worry about the rest.
Then you can start it.
Each VPN has a monthly traffic quota of 1TB. If it becomes unavailable, it's probably because the traffic has been consumed. If you want a dedicated VPN, you can consider buying your own VPS to build one so that you can have an exclusive VPN and enjoy the bandwidth and traffic of the VPN exclusively.
Now, you can enjoy it.
By the way, if you want to buy a VPS to build a VPN, then you can consider LightNode. Of course, their VPS can do more than just VPN, this is their price list.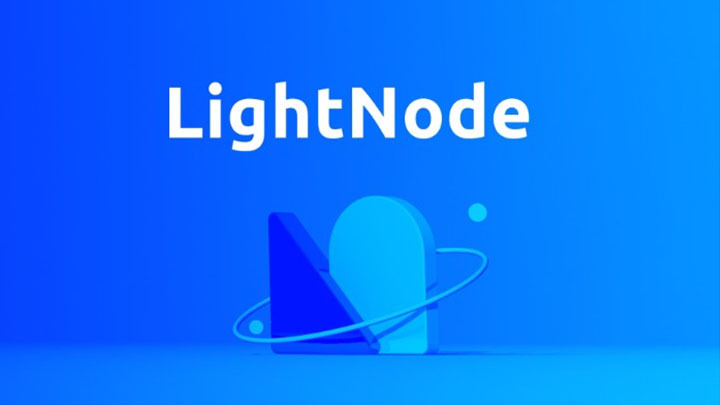 | Cores | Memories(GB) | SSD(GB) | Traffic(TB) | Price($) |
| --- | --- | --- | --- | --- |
| 1 | 2 | 50 | 1 | 7.7 |
| 2 | 4 | 50 | 1 | 13.7 |
| 4 | 8 | 50 | 2 | 26.7 |
| 8 | 16 | 50 | 2 | 50.7 |
| 16 | 32 | 50 | 2 | 98.7 |
Go to LightNodeopen in new window
LightNode features:
Stable: Whatever you do with LightNode VPS, you can get a stable network environment.
Flexible: You can upgrade your VPS if your business is getting better and better.
Hourly billing: You can buy LightNode VPS with hourly billing, which means you stop your VPS at any time.
Bonus: You can get up to $20 for your first recharge, then you can use the VPS for 3 months.
20+ exotic locations:In addition to Thailand, there are up to 20 nodes you can choose from.
Commissions: If you want to get a discount for your account, then you can use my aff-link, which may take you a 95% discount.
Aff-link: https://www.lightnode.com/?inviteCode=23DKP6&promoteWay=LINK
Best wishes to you.
FAQ
What is VPN?
A VPN, or "virtual private network," provides the opportunity to establish a protected network connection when using a public network. VPNs hide your IP address by having the network redirect it through a specially configured remote server (run by the VPN host). This means that if you use a VPN to access the Internet, the VPN server becomes the source of your data. The VPN acts as a filter, turning all your data into "gibberish".
What does VPN do?
A VPN connection hides your data traffic online and protects it from external access. Unencrypted data can be viewed by anyone who has access to the Internet and wants to see it. With a VPN, hackers and cybercriminals can't decipher this data.

Secure encryption: To read data, you need an encryption key. Without a security key, it would take millions of years for a computer to break the code through brute force. With the help of a VPN, even your online activity on a public network is hidden.

Disguise your location: The VPN server actually acts as a proxy for you on the Internet. Since the statistical location data comes from servers in other countries, it is impossible to determine your actual location. In addition, most VPN services do not store logs of your activity. Some providers, on the other hand, log your behavior but do not pass this information on to third parties. This means that any potential records of user behavior are permanently hidden.

Access to regional content: Regional Web content is not always accessible from anywhere. Services and websites will often contain content that can only be accessed from certain parts of the world. Standard connections use the local server in your country to determine your location. This means that you cannot access content from your home country when you travel, nor can you access international content from home. With VPN location spoofing, you can switch to a server in another country and efficiently "change" your location.

Secure data transfer: If you work remotely, you may need access to important files on your company network. For security reasons, this information requires a secure connection. To gain access to the network, a VPN connection is often required. VPN services connect to a dedicated server and use encryption methods to reduce the risk of data leakage.
More VPS hosting providers
More Locations VPS hosting providers
Asia VPS | Japan VPS | Singapore VPS | South Korea VPS | Hong Kong VPS | Vietnam VPS | Cambodia VPS | Philippines VPS | Taiwan VPS | Thailand VPS | Bangladesh VPS | Malaysia VPS | Nepal VPS
Middle East VPS | United Arab Emirates VPS | Saudi Arabia VPS | Bahrain VPS | Qatar VPS
Europe VPS | Germany VPS | Greece VPS | Bulgaria VPS | Turkey VPS | UK VPS
North America VPS | United States VPS | Canada VPS
Latin America VPS | Brazil VPS | Mexico VPS