Buy Forex VPS Server, Cheap & Best Forex VPS Hosting of 2023
---
Buy Forex VPS Server, Cheap & Best Forex VPS Hosting of 2023
Are you a professional trader looking for efficient trading conditions? Are you involved in foreign exchange trading and looking for the best hosting plan to facilitate your efforts? Do you want first-class connectivity, speed, and reliability?
We evaluated the leading VPS services for dynamic, incessant forex trading so you can set up and run...
1. ForexVPS: $30, 12 locations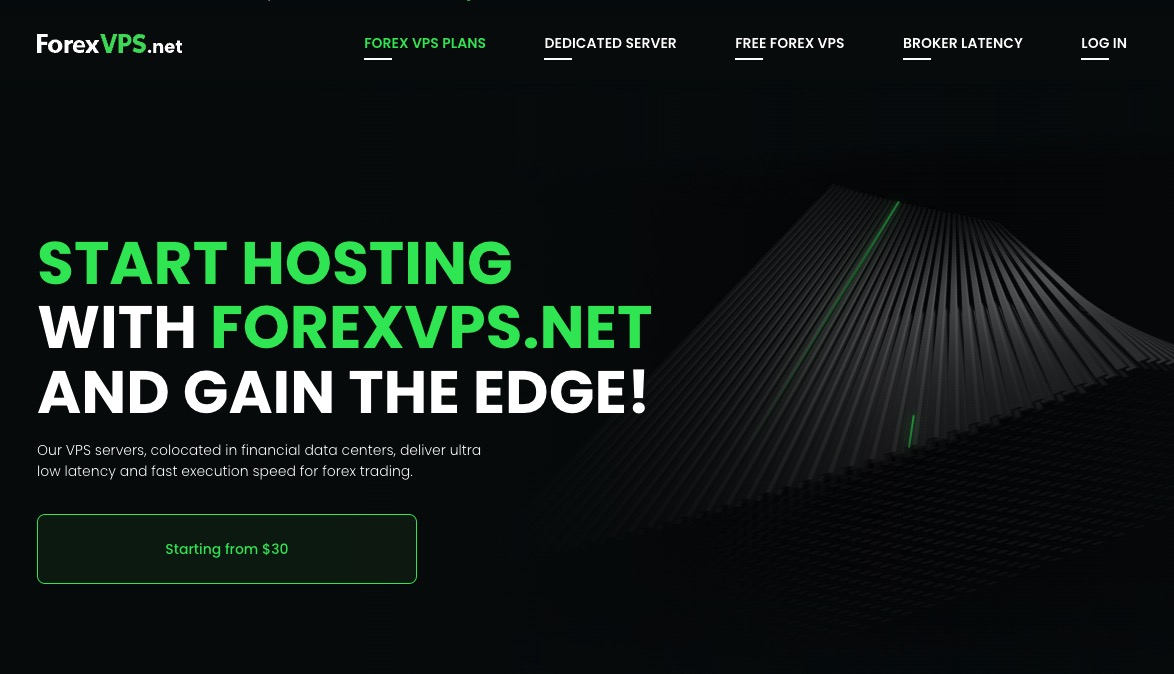 ForexVPS is dedicated to providing Forex Hosting Services.
VPS for Forex Trading Plans and Prices:
| CPU | Memory | Storage | Price |
| --- | --- | --- | --- |
| 1 | 2 | 60GB SSD | $30 |
| 2 | 2.5 | 80GB SSD | $34 |
| 2 | 4 | 90G SSD | $51 |
| 1 | 3 | 70G SSD | $59 |
Visit ForexVPSopen in new window
ForexVPS Forex VPS Features:
Billing method: Pay monthly.
Support Windows VPS: YES
Turn-on time: 15 to 30 minutes.
VPS Locations: 12
Free Forex VPS Server: deposit at least the minimum
2. LightNode: $7.71, 25 locations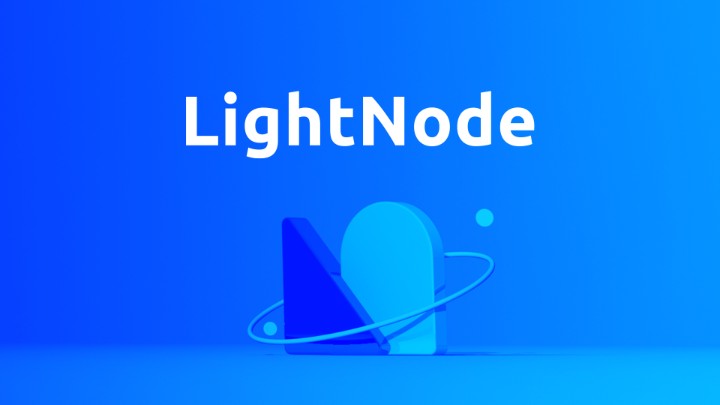 LightNode is a VPS Hosting Server provider with many exotic data centers. Enormous value is the most significant advantage.
LightNode Forex VPS Server Plans and Prices: Pay by the hour
| CPU | Memory | Storage | Traffic | Total monthly Price | Total hourly Price |
| --- | --- | --- | --- | --- | --- |
| 1 | 2 | 50G SSD | 1T | $7.7 | $ 0.012/hour |
| 1 | 2 | 50G SSD | 2T | $8.7 | $ 0.013/hour |
| 2 | 4 | 50G SSD | 1T | $13.7 | $ 0.021/hour |
| 4 | 8 | 50G SSD | 2T | $26.7 | $ 0.040/hour |
| 8 | 16 | 50G SSD | 2T | $50.7 | $ 0.076/hour |
| 16 | 32 | 50G SSD | 2T | $98.7 | $ 0.147/hour |
Visit LightNodeopen in new window
LightNode Best VPS for Forex Features:
Billing method: Pay by the hour.
Support Windows Server: Windows 2008/2012/2016/2019
Dedicated IP address
Turn-on time: 1 minute
Support Control Panel: YES
Release server charges: NO
Promo: Newcomers get a random amount of up to $20 for topping up
you can cancel at any time, there are no contracts
Virtualization Technology: KVM
In addition, You can purchase more storage and traffic.
Server Size: Flexible package
Can I upscale or downscale my Cloud Servers: YES
Free Forex VPS Hosting: for $10, you can open countless VPS
many exotic data centers, 33 locations
Server locations: USA(Silicon Valley, Washington), Germany, Turkey, Greece, Bulgaria, UK, France, Brazil, Argentina, Saudi Arabia, Dubai, Bahrain, Oman, Kuwait, Japan, Singapore, South Korea, Hong Kong, Vietnam, Cambodia, Philippines, Taiwan, Thailand, Bangladesh, Malaysia, Pakistan, South Africa, Egypt, Nepal, Russia
3. TradingFXVPS: $25, 4 locations

Our company provides traders with dependable VPS solutions.
VPS Server for Forex Trading Plans and Prices:
| CPU | Memory | Storage | Price |
| --- | --- | --- | --- |
| 1 | 2 | 30GB SSD | $25 |
| 2 | 4 | 40GB SSD | $45 |
| 4 | 8 | 50G SSD | $90 |
| 1 | 3 | 70G SSD | $59 |
Visit TradingFxvpsopen in new window
ForexVPS Forex VPS Features:
Billing method: Pay monthly.
Support Windows Trading VPS: YES
Turn-on time: a few minutes.
VPS Locations: 4
Free VPS Forex Broker: NO
FAQ
1. What is Forex VPS hosting?
First, let's explain what VPS is.
VPS stands for Virtual Private Server. In short, it is a server that uses virtualization technology to grant users access to persistent server hardware, thereby reducing the risk of reboots and disconnections.
This means that your network is not vulnerable to external failures or Internet disconnections because it runs on a dedicated server from another location.
This is useful for traders because it gives them a dedicated space on the physical server to exploit automated trading methods without interruption. In turn, physical servers can run multiple additional VPS that can serve multiple users through cloud storage.
The space these servers can fill ranges from a variety of services, from developing applications to hosting foreign exchange servers.
2. What are the benefits of Forex VPS Hosting?
All in all, do all these fancy new features serve a practical purpose?
The signs are that it is. Here are some of the benefits you can enjoy when choosing a foreign exchange VPS-managed server.
Better eco-efficiency because it only needs one server
Easily scale through better resource allocation
Transaction automation of just-in-time execution processes
Enhance network security through firewalls, authentication, and DDoS
Fast, global servers with reduced latency issues
With better, faster features, VPS hosting offers users a convenient way for businesses to make their online experience more enjoyable. It is also essential for fast-growing businesses to keep pace with new user traffic so as not to slow down their websites.
3. When to Choose Forex VPS?
You are a trader away from the forex broker
If you don't live in one of the few international cities, such as Frankfurt or Singapore, you will experience delays and slippage when placing orders with brokers. You share this with most traders. Therefore, if you are a trader living in India, Pakistan, Russia, or any other country that is not a major trading center, you must ensure that you do not waste the golden opportunity of delay and slip points: you should use our FOREx VPS at a location near the broker.
You plan to deploy an intelligent trading system and automate trading.
With more and more traders and funds using robots for automated forex trading, it makes sense to try EA trading for yourself. To learn and operate effectively, these trading robots need a powerful computer that is always online and always available. This means that foreign exchange VPS custody is the best way. We offer fx VPS with 99.95% uptime and super fast infrastructure.
4. How to Choose a Forex VPS?
When selecting a VPS server, you must consider the following parameters:
Server location. Providers typically place their data centers near popular brokerage firms. This will help avoid delay issues.
This way you can execute trades more quickly and always get the best exchange rate. Just make sure the provider sells the machine near where you're trading
Server location and bandwidth. The location of the server is related to the speed at which data is transferred over the network. The closer your PC is to your data center, the faster and more efficient your VPS server will be.

Memory size. You need sufficient RAM capacity to run the main computer as well as all running terminals.

Processor speed. Much like RAM, CPU speed is responsible for ensuring that your terminal doesn't freeze or bottleneck due to lack of it.

Uptime. Every time your server experiences an outage, you miss out on potential transactions and may lose money. A good provider usually provides an uptime guarantee of at least 99.9%

Pricing. While the idea of getting a free foreign exchange VPS hosting plan sounds tempting, it can be lagging and insecure. Finding the sweet spot between price and functionality is a consideration when choosing a VPS trading plan.

Operating system. Most trading platforms are Windows-based. If you choose another platform, you may need to install new software or reconfigure the VPS network to account for changes.

Free trial. If you can get a free trial version of VPS, you can modify its benefits to see if it works for you. Depending on your needs, this can be a major factor in your purchase decision.
5. How does a Forex VPS work?
When you rent a VPS, you are buying the virtualized portion of the server that hosts a trading platform such as MetaTrader or cTrader.
From your VPS, you can track currencies around the clock, execute trades, and automate certain trading operations. You can use it as if you were trading on your computer.
6. How to connect a VPS to MT4?
By default, most providers install MetaTrader on your FOREx VPS. However, if not, you can also set up a remote desktop connection with the VPS and download the software through a browser.
Just install it like any other program, and you're ready to go.
More VPS hosting providers
More Locations VPS hosting providers
Asia VPS | Japan VPS | Singapore VPS | South Korea VPS | Hong Kong VPS | Vietnam VPS | Cambodia VPS | Philippines VPS | Taiwan VPS | Thailand VPS | Bangladesh VPS | Malaysia VPS | Nepal VPS
Middle East VPS | United Arab Emirates VPS | Saudi Arabia VPS | Bahrain VPS | Qatar VPS
Europe VPS | Germany VPS | Greece VPS | Bulgaria VPS | Turkey VPS | UK VPS
North America VPS | United States VPS | Canada VPS
Latin America VPS | Brazil VPS | Mexico VPS