Buy VPS with Alipay, Alipay VPS Server Hosting
---
Buy VPS with Alipay, Alipay VPS Server Hosting
VPS Alipay

Alipay is a prominent market player and a widely-used payment system for online transactions. It is part of the Alibaba group, which offers a range of useful services to customers worldwide. Alipay provides a convenient platform for money transfers, online purchases, and service payments. Therefore, it is a suitable option for buying VPS using Alipay.
1. LightNode:
Accepted Payment: Alipay, PayPal, Credit Card, Google Pay

Founded in 2002. LightNode provides more than 20 VPS locations in the world. High-Performance SSD VPS Servers. Global Quality Cloud Servers. Hourly And Monthly Billing. 100% KVM Virtualization.
LightNode Alipay VPS Plans and Prices:
| CPU | Memory | Storage | Traffic | Total monthly Price | VPS Pay per hour |
| --- | --- | --- | --- | --- | --- |
| 1 | 2 | 50GB SSD | 1T | $7.7 | $ 0.012/hour |
| 1 | 2 | 50GB SSD | 2T | $8.7 | $ 0.013/hour |
| 2 | 4 | 50GB SSD | 1T | $13.7 | $ 0.021/hour |
| 4 | 8 | 50GB SSD | 2T | $26.7 | $ 0.040/hour |
| 8 | 16 | 50GB SSD | 2T | $50.7 | $ 0.076/hour |
| 16 | 32 | 50GB SSD | 2T | $98.7 | $ 0.147/hour |
Visit LightNodeopen in new window
LightNode 32 Datacenters Speed testopen in new window
LightNode VPS with Alipay Features:
Billing method: Pay by the hour
cheap VPS Alipay: Save 5% OFF When You Switch To lightnode.com, REDEEM OFFER
Promo: Get an extra $5-20 on your first recharge
many exotic data centers, 33 locations
Change IP for free: YES
Support hourly billing Windows VPS
Virtualization Technology: KVM
Easy OpenVPN installation
Turn-on time: 1 to 2 minutes
Support Control Panel: YES
Release server charges: NO
You can cancel at any time, there are no contracts
In addition, You can purchase more storage and traffic.
No hidden fees
Full Root Access
Provide Ubuntu Desktop VPS With GUI And RDP Access: YES
Server Size: Flexible package
Can I upscale or downscale my Cloud Servers: YES
Support VPS Unlimited Traffic
Accept Bitcoin: NO
Server locations: Hong Kong VPS Alipay(HongKong CNCN and HongKong BGP), Japan VPS Alipay, VPS Singapore, South Korea VPS Alipay, VPS Vietnam, VPS Cambodia, VPS Philippines, VPS Taiwan, VPS Thailand, VPS Bangladesh, VPS Malaysia, VPS Pakistan, VPS South Africa, VPS Egypt, VPS Nepal, VPS Russia, VPS USA, VPS Germany, VPS Turkey, VPS Greece, VPS Bulgaria, VPS UK, VPS France, VPS Brazil, VPS Argentina, VPS Saudi Arabia, VPS Dubai, VPS Bahrain, VPS Oman, VPS Kuwait
Payment Methods: Credit Card, PayPal, Alipay, Google Pay
2. BlueVPS
Accepted Payment: Alipay, PayPal, Credit Card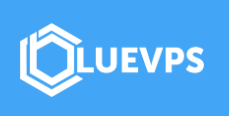 BlueVPS based in Estonia was established in 2017.BlueVPS offers VPS plans on both Linux and Windows operating systems. It also offers SSD and HDD with RAID 10 servers.
BlueVPS VPS Server Alipay Plans and Prices:
| CPU | Memory | Storage | Price |
| --- | --- | --- | --- |
| 2 | 1GB | 25GB | $13.99/month |
| 2 | 2GB | 30GB | $15.00/month |
| 2 | 4GB | 60GB | $32.99/month |
| 2 | 6GB | 100GB | $34.99/month |
BlueVPS VPS with Alipay Features:
Payment methods: Billing cycles are monthly, quarterly, semi-annual, and annual.
there's no mention of a money-back guarantee, so you should go for the one-month billing option
West Coast data center: Los Angeles
Support cPanel VPS: NO
Datacenters: 18
Turn-on time: a few minutes
Support Windows VPS: YES, an additional charge
Support Linux VPS: YES
Slow response from customer service
IP addresses cost extra
If you wish to install certain web panels it might take up to 30 minutes to install depending on the complexity of the panel.
Trustpilot Average Rating: ⭐3.2
Server locations: HongKong VPS Alipay, VPS ENGLAND, VPS SWEDEN, VPS CYPRUS, VPS USA, VPS CANADA, VPS POLAND, VPS FRANCE, VPS GERMANY, VPS ESTONIA, VPS AUSTRALIA, VPS SINGAPORE, VPS ITALY, VPS SPAIN, VPS UAE, VPS BULGARIA, VPS ISRAEL
Visit BlueVPSopen in new window
3. HostZealot
Accepted Payment: Alipay, PayPal, Credit Card

HostZealot was established in 2009 and is already a well-known and experienced player in the hosting service industry.
Hostzealot Alipay VPS Plans
| CPU | SSD Memory | Disk Space | Price |
| --- | --- | --- | --- |
| 2 | 1GB SSD | 10GB | \€4.71/month |
| 3 | 1GB SSD | 20GB | \€7.71/month |
| 4 | 2GB SSD | 30GB | \€12.71/month |
| 2 | 46GB SSD | 50GB | \€24.73/month |
Hostzealot VPS support Alipay Features
Virtualization Technology: KVM
Support Windows VPS hosting: YES
Limited Bandwidth
Support Windows VPS: YES
Turn-on Time: 15-30 minutes
Server locations: Hong Kong VPS Hosting, VPS CANADA, VPS ESTONIA, VPS UNITED KINGDOM, VPS NETHERLANDS, VPS USA, VPS POLAND, VPS SWEDEN
Visit Hostzealotopen in new window
Alipay VPS FAQ
1. What is Alipay VPS?
Over the past few years, there has been a growing trend of virtual machine rental services offered through Alipay. This payment system was specifically designed for secure transactions on AliExpress.com and Alibaba.com, providing reliable protection, personal data confidentiality, and ease of use for all parties involved. With partnerships established with 65 major financial institutions, including VISA and MasterCard, Alipay is a great option for VPS rentals if you have an account with a Ukrainian, Russian, Belarusian, or Asian bank.
2. How to Buy VPS with Alipay?
Purchasing a server with Alipay is a straightforward process. However, it is important to determine the cost of the service before proceeding. The price of server rental varies, depending on the required features, subscription period, and other technical considerations.
Alternatively, if you are interested in exploring other efficient ways to purchase a private virtual server, consider using Bitcoin as a convenient online payment method. The prices are reasonable and many users find it an attractive option, leading to an increased adoption of VPS services. Using Bitcoin may help businesses to grow and increase their value in the market. It is worth considering.
3. The advantages of using Alipay for VPS are numerous.
Firstly, this payment system is particularly convenient for residents of Asian countries such as China, the UAE, Japan, and others. It provides easy access to all the necessary services.
4. What is Alipay Web Hosting?
Web hosting is a service that allows you to store your website or web application on specialized computers known as servers, making it easily accessible on various devices including desktops, mobile devices, and tablets. Your website or web application typically consists of various files, including text, images, videos, and code that need to be stored on these servers. Web hosting service providers offer rental access to physical servers, which they maintain, configure, and operate. These hosting dedicated servers also provide additional support such as security, backups, and site performance to help you focus on the core functionality of your site.
5. What is Alipay Shared Hosting?
A shared web hosting service allows multiple websites to be hosted on a single server, which is a cost-effective solution as the server costs are distributed among the websites. However, the reliability of this service can be affected as the server may become overloaded if one of the websites experiences high traffic.
More VPS hosting providers
More Locations VPS hosting providers
Asia VPS | Japan VPS | Singapore VPS | South Korea VPS | Hong Kong VPS | Vietnam VPS | Cambodia VPS | Philippines VPS | Taiwan VPS | Thailand VPS | Bangladesh VPS | Malaysia VPS | Nepal VPS
Middle East VPS | United Arab Emirates VPS | Saudi Arabia VPS | Bahrain VPS | Qatar VPS
Europe VPS | Germany VPS | Greece VPS | Bulgaria VPS | Turkey VPS | UK VPS
North America VPS | United States VPS | Canada VPS
Latin America VPS | Brazil VPS | Mexico VPS