Buy Southeast Asia VPS Server, Cheap and Best Southeast Asia VPS Hosting 2023
---
Buy Southeast Asia VPS Server, Cheap and Best Southeast Asia VPS Hosting 2023
Southeast Asia
Southeast Asia, also spelled South East Asia and South-East Asia, and also known as Southeastern Asia, south-eastern Asia, or SEA, is the geographical south-eastern region of Asia, consisting of the regions that are situated south of Mainland China, east of the Indian subcontinent, and northwest of Australia.
Southeast Asia is the third most populous geographical region in Asia after South Asia and East Asia.Southeast Asia mainly includes Malaysia, Indonesia, Singapore, the Philippines and other countries The region is culturally and ethnically diverse, with hundreds of languages spoken by different ethnic groups.
If you're looking for South East Asia VPS, here are some Asia VPS server companies to consider.
summary
Visit exabytes
Visit LightNode
Visit Shinjiru
Visit Yeahhost
Visit Hosthink
VPS Cheapest Price
$8.5/month
$7.7/month
$11.45/month
$8.08/month
$24.74/month
Billing Method
Pay Monthly
Pay Hourly
Pay Monthly
Pay Monthly
Pay Monthly
Southeast Asia Datacenters
Singapore, Indonesia, Malaysia
China(Hongkong,Taiwan), Singapore, Vietnam(Hanoi, Ho chi min), Cambodia(Phnom Penh), Philippines(Manila), Malaysia(Kuala Lumpur)
Malaysia(Kuala Lumpur, Cyberjaya)
Malaysia(Kuala Lumpur)
Malaysia(Kuala Lumpur), Singapore
Reviews
⭐4.2
(17 reviews)
⭐4.7
56 reviews)
⭐4.6
( 138 reviews)
⭐4.6
(46 reviews)
⭐3.9
(154 reviews)
Turn-on-time
a few minutes
1 to 2 minutes
a few minutes
a few minutes
15 to 30 minutes
1. exabytes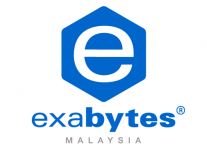 Exabytes.sg is a web hosting service provider offering a wide range of solutions which is based in Singapore with offices in Malaysia and Indonesia. The platform provides shared hosting, reseller hosting, WordPress hosting, VPS hosting (Linux and Windows), dedicated servers (Linux and Windows), domain registration, and several other related services.
exabytes Pricing & Plans
| CPU | Memory | Storage | Price |
| --- | --- | --- | --- |
| 1 | 2 | 40GB | $8.50 |
| 2 | 2 | 60GB | $17.05 |
| 3 | 3 | 80GB | $18.84 |
| 4 | 4 | 100GB | $33.16 |
exabytes VPS Features:
Billing method: Pay monthly
Support Windows VPS hosting In Malaysia: YES
Virtualization Type: HyperV
Free SSL certificate
Turn-on time: a few minutes
Free Control Panel: None
Managed Antivirus & Malware Protection: None
DDoS Protection (Mitigation up to 100Mbps): None
Visit exabytesopen in new window
2. LightNode

LightNode offers more than 25 VPS sites worldwide. It is a top-quality cloud server manufacturer that provides high performance. Payment methods include monthly payments and hourly payments.
LightNode offers inexpensive VPS in South East Asia. And it is just $7.70 a month.
LightNode hosting Plans and Prices:
| CPU | Memory | SSD storage | Price |
| --- | --- | --- | --- |
| 1 | 2GB SSD | 50GB SSD | $7.7/month |
| 2 | 4GB SSD | 50GB SSD | $13.7/month |
| 4 | 8GB SSD | 50GB SSD | $26.7/month |
| 8 | 16GB SSD | 50GB SSD | $50.7/month |
| 16 | 32GB SSD | 50GB SSD | $98.7/month |
LightNode Features:
Promo: Newcomers get a random amount of up to $20 for topping up
Billing method: Pay hourly.
Support Control Panel: YES
Release server charges: NO
SSD VPS: YES
You can cancel at any time, there are no contracts
Support hourly billing Windows VPS
Root access
Turn-on time: 1 to 2 minutes
LightNode can be easily managed from mobile devices and tablets.
Support VPS Unlimited Traffic(Pay-By-Bandwidth).
many exotic data centers, 37 locations
Server locations: USA(Silicon Valley, Washington), Mexico, Germany, Turkey, Greece, Bulgaria, UK, France, Brazil, Argentina, Chile, Saudi Arabia, Dubai, Bahrain, Oman, Kuwait, Japan, Singapore, South Korea, Hong Kong, Vietnam, Cambodia, Philippines, Taiwan, Thailand, Bangladesh, Malaysia, Pakistan, Indonesia, Nepal, Myanmar, South Africa, Egypt, Russia
Visit LightNodeopen in new window
3. Shinjiru

Shinjiru is a one-stop IT provider for domain names, web hosting, dedicated servers, cloud platforms, and Microsoft solutions.
By the way, this company's windows KVM VPS are all sold out.
Shinjiru Pricing & Plans
| CPU | Memory | Storage | Price |
| --- | --- | --- | --- |
| 2 | 2 | 40GB | $11.45/month |
| 3 | 3 | 60GB | $13.87/month |
| 4 | 4 | 80GB | $23.86/month |
Shinjiru VPS Features:
Billing method: Pay monthly
Support Windows VPS hosting In Malaysia: YES
Free Remote OS-Installation
total anonymity, data security, and peace of mind
Linux OpenVZ VPS\Malaysia Linux VPS hosting\Windows KVM VPS
certified domain registrar
Identity protection features
Reviews: ⭐4.6 (46 reviews)
Visit Shinjiruopen in new window
4. Yeahhost

Yeahhost Sdn. Bhd. is a hosting and application provider. After establishing, Yeahhost quickly became a great place to buy affordable yet high-quality web solutions, hosting plans, and domains.
Yeahhost Pricing & Plans
| CPU | Memory | Storage | Price |
| --- | --- | --- | --- |
| 2 | 2 | 50GB | $8.08/month |
| 4 | 4 | 100GB | $13.03/month |
| 6 | 6 | 150GB | $26.51/month |
| 8 | 8 | 200GB | $37.29/month |
Yeahhost VPS Features:
Billing method: Pay monthly
Support Windows VPS hosting In Malaysia: YES
20GB, 100GB, or 500GB disk space
Turn-on time: a few minutes
Microsoft SQL Server: None
Uptime guarantee not backed by an SLA
More advanced features are only in higher plan
Reviews: ⭐3.9 (154 reviews)
Visit Yeahhostopen in new window
5. Hosthink

Hosthink is a cloud server hosting company founded in 2010.
Hosthink has 50 data centers around the world, and it is worth noting that the company offers VPS in South East Aisa.
VPS Hosthink Pricing & Plans
| CPU | Memory | Storage | Monthly Price |
| --- | --- | --- | --- |
| 2 | 1GB | 30GB | $24.74/month |
| 2 | 2GB | 55GB | $37.14/month |
| 4 | 4GB | 75GB | $55.74/month |
Hosthink Features:
Billing method: Pay Monthly
Only support IPV4
Support Windows VPS hosting: YES
Support Linux VPS: YES
Support Linux Ubuntu VPS: YES
Turn-on time: a few minutes
Virtualization Technology: KVM
The KVM VPS can be used in a limited region
Reviews: ⭐3.9 (154 reviews)
Vistit Hosthinkopen in new window
FAQ
When is the best time to migrate to a South East Asia VPS Hosting?
It is never too late to make the correct decision. However, if your company is rapidly expanding, it is unquestionably time to consider switching to a more capable cheap virtual server Hosting in South East Asia. For example, the most acceptable provider will give you improved security, more significant space, and superior VPS Hosting features.
Once you've decided, assess your website hosting requirements and look into extremely accommodating and adaptable VPS Hosting services like these hosting.
What Are South East Asia windows VPS?
The full form of VPS is a virtual private server. Virtual private server (VPS) hosting is an upgrade from shared hosting. With a shared hosting plan, your website lives on a server with many other websites. It's an effective solution for small and new websites that don't require a lot of resources for files or high traffic. You still share space with others on a VPS plan, but you aren't sharing resources—you have your RAM, storage, and CPU power.
When your site grows after years of content, ranking higher in search engines and more visitors, you may need to move up to a VPS. If shared hosting is like living in a commune where you share food and space, a VPS is like having your own home in a neighborhood (and you don't have to share your food).
Do You Need a Dedicated Server?
If shared hosting is a commune, and VPS hosting is a house in a neighborhood, then a dedicated server is a house on an island—you have neighbors, but they're not occupying the same land you're on. You get a whole server just for your website or websites, which results in faster loading speeds, more resources to handle more files or content, and a flood of traffic. A dedicated server is an expensive option but worth it when you're ready.
How To Choose the Best VPS?
The best VPS host for you will depend on your unique hosting needs and budget. For example, if you need to host a large amount of data, you will want to look at hosting plans that offer generous amounts of storage at a solid value. But if site performance is a top priority, you might want to invest in premium plans that offer dedicated CPU cores and RAM.
More Asia VPS hosting providers
Asia VPS | Japan VPS | Singapore VPS | South Korea VPS | Hong Kong VPS | Vietnam VPS | Cambodia VPS | Philippines VPS | Taiwan VPS | Thailand VPS | Bangladesh VPS | Malaysia VPS | Nepal VPS