Buy server hosting datacenter, Best Datacenter Hosting 2023
---
Buy server hosting datacenter, Best Datacenter Hosting 2023
Deploying and hosting a data centeropen in new window on the infrastructure of any third party or external service provider is called data center hosting. Colocation data centers allow organizations to leverage the services, features, and capabilities of the data center through a colocation platform either on-premises or outside of their IT infrastructure.
Data center colocation reduces overall costs for the business, eliminating the need to reinvest in new storage hardware or hire staff to maintain it. Many complex applications require higher bandwidth, and server hosting is the most cost-effective solution. Businesses can enjoy the benefits of bulk pricing instead of negotiating for multiple contracts.
If you are looking for a datacenter hosting with a high price reduction ratio, high bandwidth, and low latency, we have found the following VPS companies for you.
1. LightNode

LightNode is a web hosting company founded in 2002. They are dedicated to providing customers with a wide range of solutions - shared virtual hosting, professional-grade KVM VPS, Mikrotik cloud hosting routers, low-cost dedicated servers, and more.
LightNode provides more than 39 VPS locations in the world. SSD Node VPS. Global Quality Cloud Servers. Hourly And Monthly Billing. 100% KVM Virtualization.
If you want to buy the best Datacenter Hosting Serveropen in new window, they have 39 data centers to choose from.
LightNode VPS Price & Plan:(Same Pricing for Linux & Windows)
| CPU | Memory | Storage | Traffic | Total monthly Price | VPS Pay per hour |
| --- | --- | --- | --- | --- | --- |
| 1 | 2 | 50GB SSD | 1T | $7.7/month | $ 0.012/hour |
| 1 | 2 | 50GB SSD | 2T | $8.7/month | $ 0.013/hour |
| 2 | 4 | 50GB SSD | 1T | $13.7/month | $ 0.021/hour |
| 4 | 8 | 50GB SSD | 2T | $26.7/month | $ 0.040/hour |
| 8 | 16 | 50GB SSD | 2T | $50.7/month | $ 0.076/hour |
| 16 | 32 | 50GB SSD | 2T | $98.7/month | $ 0.147/hour |
LightNode VPS hosting Features:
Billing method: Hourly/Monthly/Annually
Save 5% OFF When You Switch To lightnode.com, REDEEM OFFER
Promo: Get an extra $5-20 on your first recharge
many Node VPS data centers, 39 locations
Change IP for free: YES
Support Windows VPS
Virtualization Technology: KVM
Turn-on time: 1 to 2 minutes
Release Cloud VPS server charges: NO
You can cancel at any time, there are no contracts
In addition, You can purchase more storage and traffic.
Full Root Access
Provide Ubuntu Desktop VPS With GUI And RDP Access: YES
VPS server Size: Flexible package
Can I upscale or downscale my Cloud Servers: YES
Provide VPS unlimited bandwidth: YES
Payment Methods: Credit Card, PayPal, Alipay, Google Pay, VietQR
Reviews: ⭐ 4.8
👉Visit LightNodeopen in new window
💻LightNode 39 Datacenters Speed testopen in new window
2. A2 Hosting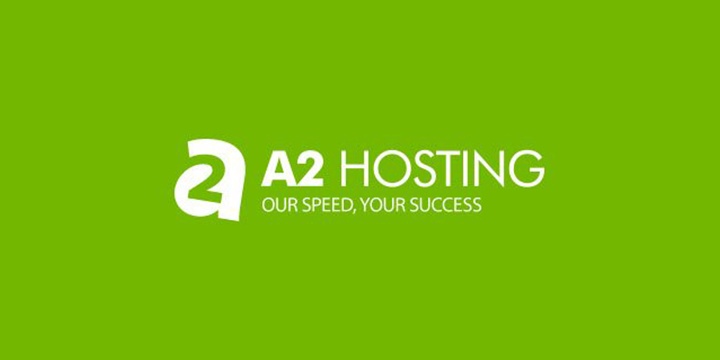 A2 Hosting is a well-known provider that offers everything from shared and WordPress to dedicated and reseller hosting plans.
A2 Hosting only supports Linux VPS, but you can select from four data center locations. Adding a dedicated IP is not free.
A2 Hosting VPS Pricing & Plans
| CPU | Memory | Storage | Monthly Price | Annually Price | Triennially Price |
| --- | --- | --- | --- | --- | --- |
| 1 | 1GB | 150GB | $6.99/month | $79.08/year | $179.64/3 years |
| 2 | 2GB | 250GB | $12.99/month | $143.88/year | $287.64/3 years |
| 4 | 4GB | 450GB | $16.99/month | $203.88/year | $503.64/3 years |
A2 Hosting VPS Features:
Billing method: Monthly, Annually, Triennially
Turn-on time: 15 to 30 minutes.
Support Windows VPS: NO
Install WordPress with one click
Adding a control panel will increase the price
No good backup support
Unlimited SSD disk space is only 50GB
👉Visit A2 Hostingopen in new window
3. Navicosoft

Navicosoft started its journey in 2008 as a web host and digital agency offering web hosting services and products. It has a large number of nodes worldwide, including Hong Kong, Japan VPS, and Germany VPS.
Navicosoft Plan VPS & Price:
The company's any host datacenter VPS package pricing is determined by their different data centers, which you can check on the website.
Navicosoft barato VPS Features:
Billing method: Pay monthly.
Turn-on time: a few minutes
Support Windows system VPS: Yes
Support Linux VPS: Yes
With access root: YES
Using RDP in Linux and Windows VPS hosts
👉Visit Navicosoftopen in new window
FAQ
What is datacenter hosting?
Data center hosting is the process of deploying and hosting a data center on the infrastructure of a third party or external service provider. It supports the same services, features, and functions used in a data center, but can be used from an on-premises data center or a hosted platform outside of the IT infrastructure. Data center hosting is primarily done through cloud or managed data center service providers. Data and applications will migrate from existing data centers to colocation data centers. Service providers are responsible for providing power and the basic operating environment for data center facilities.
What is the difference between hosting and data center?
A data center is an on-site physical location that houses the hardware needed to store, access, and process data. Cloud hosting services are a form of cloud computing where servers aren't housed in one centralized data center but instead spread across multiple locations.
What is typically hosted in a data center?
Data centers host large quantities of sensitive information, both for their purposes and the needs of their customers. Decreasing costs of storage media increases the amount of storage available for backing up the data either locally, remotely, or both.
What is data hosting?
Data hosting is the act of storing data on a stable and accessible web platform. While there is no standard arrangement for providing this service, data hosting does represent a significant commitment that requires dedicated, long-term capacity that maintains a persistent and highly reliable web-connected platform.
What are the four main types of data centers?
Here are four common data center types including onsite, colocation facilities, hyperscale, and edge data centers, as well as their use cases and industry trends.
Is hosting the same as a cloud?
Like cloud-based solutions, hosted services are managed by a third-party provider and accessed via the Internet. They also include SaaS, PaaS, and IaaS. Instead of a public cloud, hosted solutions rely on physical servers that the provider owns and maintains privately somewhere off the customer's premises.
More VPS Hosting Providers
Windows 7 VPS | Windows 2019 VPS | Cloud Linux VPS | Plesk VPS | CPanel VPS | UbuntVPS | UTunnel VPS | WordPress VPS | AA PPanel VPS | Deibian VPS | WindowsRDP VPS | FreeBSD VPS