Digitalocean vs LightNode vs Vultr vs Linode: Performance Comparison 2023
---
Digitalocean vs LightNode vs Vultr vs Linode: Performance Comparison 2023
1. DigitalOcean

DigitalOcean is a cloud hosting provider company. The New York city-based cloud computing hosting provider has been operating since 2011. Digital Ocean vps company has grown rapidly to the point of opening up fourteen international data centres while offering its services in 185 countries.
The company has been an excellent choice for big enterprises, SMEs, digital ocean stock and startups that seek building, hosting, and deploying web and mobile applications. The IaaS solution provider is also an excellent option for hosting blockchains, operating VPN servers, and dealing with SaaS needs. Digital Ocean hosting some of its major clients include Ghost, Slack, and GitLab.
DigitalOcean droplets Plans and Prices:
| CPU | Memory | SSD storage | Price |
| --- | --- | --- | --- |
| 1 | 1GB SSD | 25GB SSD | $6/month |
| 2 | 2GB SSD | 60GB SSD | $18/month |
| 4 | 8GB SSD | 160GB SSD | $48/month |
| 8 | 16GB SSD | 320GB SSD | $96/month |
Visit Digital Oceanopen in new window
2. LightNode

LightNode offers more than 25 VPS sites worldwide. LightNode is homegrown and provides the necessary IT infrastructure resources such as computing, storage, networking, and security. The company provides hybrid cloud computing services and cloud operations management services based on its own intellectual property management platform.
LightNode has provided solutions and hybrid cloud services for a large number of IT deployment services, including games, e-commerce, finance, pan-entertainment, enterprises and public institutions.
LightNode VPS Hosting Plans and Prices:
| CPU | Memory | SSD storage | Price |
| --- | --- | --- | --- |
| 1 | 2GB SSD | 50GB SSD | $7.7/month |
| 2 | 4GB SSD | 50GB SSD | $13.7/month |
| 4 | 8GB SSD | 50GB SSD | $26.7/month |
| 8 | 16GB SSD | 50GB SSD | $50.7/month |
| 16 | 32GB SSD | 50GB SSD | $98.7/month |
Visit LightNodeopen in new window
3. Vultr

Vultr is the newest of the three cloud computing service providers. Thanks to David Aninowsky, Vultr has been a great servant in the development community since 2014. Upon its endowment, Vultr hosting embarked on a mission of offering developers seamless cloud computing infrastructure. With its servers running in 23 data centres in different cities, Vultr has been a magnificent servant of over 1.5 million clients from almost every country worldwide. It has helped clients deploy over 45 million instances.
Vultr Pricing & Plans
| CPU | Memory | Storage | Price |
| --- | --- | --- | --- |
| 1 | 2GB SSD | 50GB SSD | $12/month |
| 2 | 4GB SSD | 80GB SSD | $24/month |
| 4 | 8GB SSD | 160GB SSD | $40/month |
| 6 | 16GB SSD | 320GB SSD | $80/month |
Vistit Vultropen in new window
4. Linode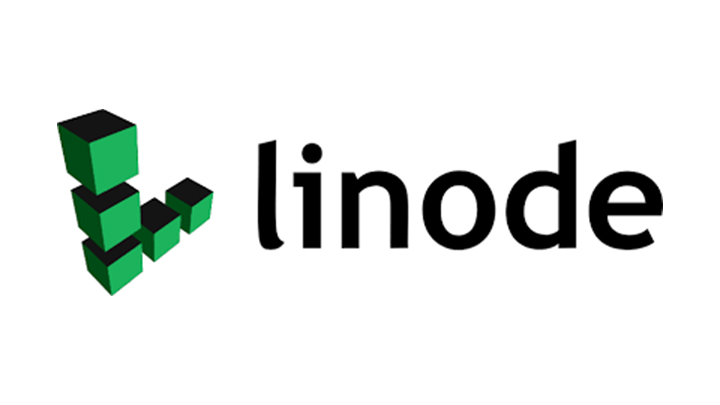 Founded in 2003, Linode is a privately-owned company known for offering robust servers. It is best for video streaming, managed hosting, eLearning, and SaaS solutions. With a 99.99% uptime SLA and trusted and reasonable Linux solutions, Linode has risen through the ranks to being considered one of the most effective and popular IaaS solution providers in the world.
The Pennsylvania-based company operates eleven data centres in seven countries and serves clients from 185 countries. It also is an excellent choice for all sizes of businesses. Its major clients include WHO, Marco, BestBuy, and Polo.
Linode Pricing & Plans
| CPU | Memory | SSD storage | Price |
| --- | --- | --- | --- |
| 1 | 2GB SSD | 50GB SSD | $10/month |
| 2 | 4GB SSD | 80GB SSD | $20/month |
| 4 | 8GB SSD | 160GB SSD | $40/month |
| 6 | 16GB SSD | 320GB SSD | $80/month |
Visit Linodeopen in new window
Comparison
1. Easy of Use
There are a lot of early adopters of VPS, they want server vendors to provide easy to understand dashboard, relatively cheap price package, etc.
From a usability perspective, DigitalOcean is a great performer. The user interface is very clean. The main panel is located on the left side of the instrument panel. In the middle, you can track the scalability and performance of your application. DigitalOceans represents its applications as droplets.
If you look at LightNode, a cloud server company that's been around for more than 20 years, you can see that their dashboard is easy to understand and clean, and CPanal is free in their package. You can clearly find the action button you want to perform.
Vultr's interface is almost similar to DigitalOcean's. The main panel is located on the left side of the instrument panel. Functions such as Settings are located on the main panel. Your application is marked as an instance.
Linode is designed to help developers simplify their cloud computing infrastructure. However, while Linode predates DigitalOcean, its control panel has not enjoyed the same popularity as DigitalOcean. Despite the recent launch of a modern cloud management infrastructure, Linode still lags behind DigitalOcean from a design and ease of use perspective. However, its control panel is still cool because all the Settings you need to manage your account are just one click away.
From a usability point of view, we can see that all four vendors have their own advantages. Both novice and experienced developers can easily use either of them.
2. DDos Protection
Distributed Denial of service (DDoS) attacks are very common in the modern Internet era. Such attacks interrupt the normal functioning of websites and ultimately affect network users. Even so, it's pretty frustrating that none of the four cloud hosting providers have adequate infrastructure to protect websites from DDoS threats. This is a great pity!
For example, integrating popular DDoS protection services into your application will benefit your website security. LightNode has its own Firewall group. DigitalOcean, Linode, LightNode, and Vultr are all trusted cloud server vendors from an overall security perspective.
3. Customer Support
Customer support is also an integral part of any service. This is also true in case of virtual private servers. After all, as a business, you cannot merely waste time for a problem to get fixed. Supportive customer support can go a long way.
Speaking of reviews, Linode and LightNode technologies seem to perform well in terms of customer support. However, that doesn't mean the other two vendors, DigitalOcean and Vultr, have bad customer support. They also have seamless customer support.
DigitalOcean: They offer support through tickets.
LightNode:They provide 24-hour user support through email, phone calls, and live chat
Vultr: Vultr offer support directly through the dashboard using the ticket system.
Linode: Linode offers support through tickets and email. They also provide call support. Furthermore, you can also chat on IRC and get connected.
4. Stability
Just like shared hosting, VPS hosting needs to be evaluated from a stability perspective. Each of them has an uptime associated with it. This metric is important because it gives you an idea of its long-term stability. So how is each fair? Let's find out.
DigitalOcean: DigitalOcean's infrastructure is powerful, scalable and fast to configure. This makes their service one of the most reliable. According to their website, they offer 99.99% uptime, which is excellent in all possible ways.
LightNode: They provide 99.99% uptime, and the vast majority of users are satisfied with LightNode's user support and uptime.
Linode: Like Digital Ocean, Linode provides excellent uptime. They offer a 99.99% uptime guarantee, which is similar to the standard set by other players in the market. In order to protect the interests of users unseen, the company offers credit on a sliding scale based on downtime.
Vultr: Vultr doesn't have a good reputation in the market when it comes to stability. First, they only guarantee 99.95% uptime, while other players aim for 99.99%. They do not provide optimal uptime; However, for most users, this is enough.
If your business is heavily dependent on uptime, we recommend that you look at other VPS hosting service providers, Optical Nodes and linode are good ones.
FAQ
What Is VPS?
Virtual private server (VPS) hosting is an upgrade from shared hosting. With a shared hosting plan, your hosts websites lives on a server with many other websites. It's an effective solution for small and new websites that don't require a lot of resources for files or high traffic. You still share space with others on a VPS plan, but you aren't sharing resources—you have your RAM, storage, and CPU power.
When your site grows after years of content, ranking higher in search engines and more visitors, you may need to move up to a VPS. If shared hosting is like living in a commune where you share food and space, a VPS is like having your own home in a neighborhood (and you don't have to share your food).
What's the Difference Between Managed and Unmanaged VPS Hosting?
Managed VPS hosting is an excellent option for anyone who considers themselves non-techy. If you're moving from shared hosting to VPS for the first time, it's good to start with a managed VPS plan because you won't have to do much. The hosting company's tech team will take care of the maintenance of your server, including security patches and updates.
Unmanaged VPS hosting is ideal for developers who know their way around a server. Therefore, you have root access and complete control over your operating system, setup, control panel, security patches, and updates to apps. Of course, this means you need to pay close attention to your server's maintenance. Because of the hands-on nature, most unmanaged VPS plans are less expensive.
Do You Need a Dedicated Server?
If shared hosting is a commune, and virtual private server hosting is a house in a neighborhood, then a dedicated server is a house on an island—you have neighbors, but they're not occupying the same land you're on. You get a whole server just for your website or websites, which results in faster loading speeds, more resources to handle more files or content, and a flood of traffic. A dedicated server is an expensive option but worth it when you're ready.
How To Choose the Best VPS?
The best VPS host for you will depend on your unique hosting needs and budget. For example, if you need to host a large amount of data, you will want to look at hosting plans that offer generous amounts of storage at a solid value. But if site performance is a top priority, you might want to invest in premium plans that offer dedicated CPU cores and RAM.
More FAQ
More VPS hosting providers