Buy Free CDN, 7 Best and Cheap CDN Providers in 2023
---
Buy Free CDN, 7 Best and Cheap CDN Providers in 2023
1. Cloudflare

Cloudflare is one of the best-known CDN providers. It comes with a free plan and no bandwidth restrictions. Therefore, this makes it one of the best free CDN providers for WordPress.
They have more than 180 data centers around the world. This can prove helpful in improving the performance, speed, and security of your website.
Cloudflare Pricing
Free plan- $0/month
Pro plan- $20/month
Business Plan- 200/month
CloudFlare Features
Free Trial
Comprehensive DDoS protection
Mobile and automatic image optimization
Easy setup
Supports IPv4, IPv6, SPDY, and HTTP/2
Offers Flan Scan-its lightweight network vulnerability checker
Visit CloudFlareopen in new window
2. Bedge

Bedge is the best and cheap CDN hosting provider under the reliable Kaopu cloud brand. Founded in 2002. Bedge's network strategy is different from other platforms. The CDN provider is dedicated to creating rare nodes to meet access needs everywhere.
Bedge's network spans five continents, including Hong Kong, Japan, and Singapore in Asia, Dubai in the Middle East, Germany in Europe, San Mateo and Washington in North America, and Brazil in South America.
Bedge Pricing
| Monthly Traffic | Monthly Price | Unit Price |
| --- | --- | --- |
| 6TB | $126 | $0.021/GB |
| 25TB | $315 | $0.0126/GB |
| 50TB | $504 | $0.01008/GB |
Bedge Features
Free CDN services
The global acceleration, unrestricted Pops
Uniform global pricing, regardless of geography
Unlimited HTTP(S) requests
All functions free
24/7 Online after-sales support
Below Market Price
3. GoogleCloud
Google is one of the largest technology companies in the world, and the Google Cloud CDN is available to any user on a budget. Despite its low price, Google Cloud CDN provides a reliable CDN service with its 90 data centers around the world.
The Google Cloud CDN service has more than 100 pops in North and South America, Europe, Asia, Africa, and Australia.
GoogleCloud Pricing
Cache egress – $0.02/GB- $0.08/GB
Cache fill – $0.04/GB- $0.06/GB
Cache invalidation – $0.005/10000 invalidations
HTTP(S)- $0.0075/10000 requests
GoogleCloud Features
Support for static and dynamic content
Supports both HTTP/1 and HTTP/2 protocol
Offers free SSL for enhanced security
Seamless integration with Google's cloud platform
Visit GoogleCloudopen in new window
4. Amazon CloudFront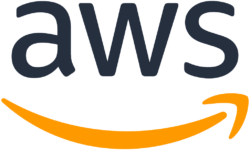 Amazon CloudFront is a popular CDN for sites offered by AmazonWeb Services, especially because of its speed.
Amazon CloudFront Pricing
AWS Client The VPN terminal node is associated with 0.10 USD/ hour
AWS Client VPN connection 0.05 USD/ hour
Amazon CloudFront Features
Amazon web services
Integrated with AWS
Instant deliverability of personalized and dynamic content
Hundreds of edge locations around the globe.
better for programmers or developers instead of beginners
Visit Amazon CloudFrontopen in new window
5. Akamai
Akamai is a high-security CDN provider. It provides all basic and advanced security features, including API and application security, remote work security, account takeover protection, DDoS protection, and more.
Akamai Pricing
Pricing is not mentioned on the website.
Akamai Features
Adaptive media delivery
Media Analytics
Media services live
Visit Akamaiopen in new window
6. Fastly
Fastly is a CDN provider that sells itself for its high configurability. Here, customers can take advantage of various support for video caching. You can also use low-level controls to customize how the content is served for people working with HTTP headers.
Fastly Pops are distributed in North and South America, Europe, Africa, Asia, Australia, and New Zealand.
Fastly Pricing
Free Plan- $0
Low Volume Traffic- $0.12/GB
High Volume Traffic- $0.08/GB
APAC Traffic (Below 10TB)- $0.19/GB
APAC Traffic (Above 10TB)- $0.14/GB
LATAM Traffic (Below 10TB)- $0.28/GB
LATAM Traffic (Above 10TB)- $0.24/GB
Fastly Features
Free service
Offers cache control
Offers SSL for advanced security
Real-time logs for web activity analysis hence faster decisions
Offers DDoS mitigation, Cloud security, and TLS encryption
Visit Fastlyopen in new window
7. Azure CDN

Like AWS, Microsoft offers content delivery capabilities through its Azure cloud infrastructure. It is primarily used for website development and supports media use cases such as online streaming, gaming, and more.
It owns POP in North and South America, Europe, Africa, India, Southeast Asia, the Middle East, Australia, and New Zealand. More locations are available through a partnership with Akamai.
Azure CDN Pricing
The Azure CDN is priced based on your region of operation, the features supported by your chosen partners, and the volume and custom content flow through the Microsoft Rules engine.
Azure CDN Features
Strong global reach
Easy and user friendly
Secure and stable
Heavy on the pocket
Visit Azure CDNopen in new window
FAQ
What Is a CDN?
A CDN or Content Delivery Network is a network of servers that keeps a cached copy of your website on multiple servers.
When you use a CDN, your static content CSS files, javascript files, Flash, and more, are cached and stored on all of these servers spread around in different locations. This also helps with image optimization, with is a huge factor in increasing site speed.
And it delivers that copy as fast as possible by storing it on servers located in multiple geographical locations and routing your site visitors to the one that's closest to them. This decreases latency for visitors from all over the world.
How does a CDN work?
A CDN is, at its most basic level, a network of servers linked together to provide content as rapidly, inexpensively, consistently, and securely as possible. A CDN will install servers at the intersections of several networks to boost speed and connectivity.
These Internet exchange points (IXPs) are the major places where different Internet providers link to provide traffic originating on their respective networks to one another. A CDN provider can cut costs and transit times in high-speed data delivery by connecting to these high-speed and highly interconnected locations.
A CDN performs a variety of optimizations on regular client/server data transfers in addition to placing servers in IXPs. CDNs establish Data Centers in strategic places throughout the world, improve security, and are built to withstand a variety of failures and Internet congestion.
How does a CDN affect the speed of your website?
Even if you use a robust hosting platform such as a VPS, the server's location will still affect the website's loading speed. A CDN helps by delivering files to visitors from the nearest available server, thus overcoming the speed limitations imposed by the distance between users and your hosting server.
What are the benefits of using CDN?
Faster load time: Instead of sending requests to the origin and waiting for it to respond, the user will receive content from the CDN PoP nearby to reduce the latency.

Higher scalability: CDN can serve 40-200 Tbps at the peak of the traffic. It can provide an always-on experience globally, even under unpredictable situations such as malicious attacks or origin failure.

Lower bandwidth costs: Through caching and request optimizations, CDN helps content providers significantly reduce delivery costs since most traffic no longer egress from the origin.

Better security: CDN acts as a proxy in front of the origin server, which adds an extra layer to security by hiding the origin's real IP.