Buy Mexico VPS Server, Cheap & Best VPS Hosting in Mexico 2023
---
Buy Mexico VPS Server, Cheap & Best VPS Hosting in Mexico 2023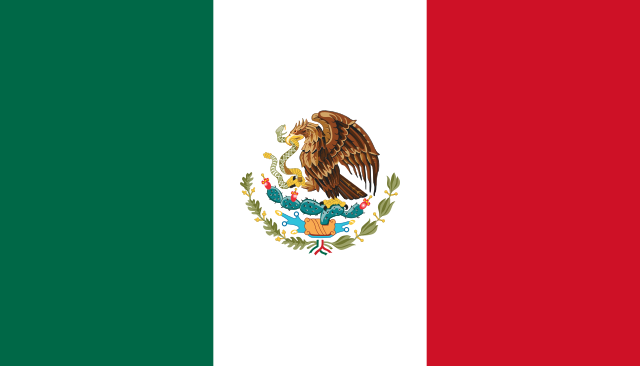 Mexico City
Mexico, officially the United Mexican States, is a sovereign country in the western part of North America. Mexico is one of the most populous countries in South America.
1. HostGator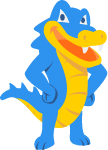 HostGator was founded in Florida, 2002, by now they are hosting over 8.000.000 domains with several international offices around the globe.
VPS HOSTING in Mexico Pricing & Plans
| CPU | Memory | Storage | Price |
| --- | --- | --- | --- |
| 2 | 2 | 120GB | $23.95 |
| 2 | 4 | 165GB | $34.95 |
| 4 | 8 | 240GB | $59.95 |
👉Visit HostGatoropen in new window
24/7/365 support
45 day money back guarantee
great server reliability (99,9% uptime)
video tutorials
Price contains: 120 GB HDD storage, 2 cores, 2GB RAM
2. HostDime

HostDime is a privately owned and operated web hosting and global data center provider since 2003, by now with over 250 employees globally and hosts over three million domains.
VPS HOSTING in Mexico Pricing & Plans
| CPU | Memory | Storage | Price |
| --- | --- | --- | --- |
| 2 | 2 | 50GB | $23.95 |
| 4 | 4 | 50GB | $85.99 |
| 6 | 6 | 50GB | $123.99 |
| 8 | 8 | 50GB | $161.98 |
👉Visit HostDimeopen in new window
99,9% uptime guarantee
45 day money back guarantee
24/7 in house support
great geographical coverage
Price contains: 60 GB SSD storage, 1 cores, 2 GB RAM
3. A2 Hosting
A2 Hosting offers you one of the best hosting solutions and developer tools since 2003. There are a lot of options to choose from. You can choose from unmanaged, managed and managed with root access.
VPS Server Mexico Plans:
| CPU | Memory | Storage | Price |
| --- | --- | --- | --- |
| 2 | 4 | 150GB SSD | $49.99 |
| 6 | 8 | 250GB SSD | $69.99 |
| 8 | 16 | 450GB SSD | $84.99 |
| 2 | 8 | 150GB NVMe SSD | $60.00 |
👉Visit A2 Hostingopen in new window
Great price
Lot of options to choose from
Developer friendly
Superb support team
Price contains: 75 GB SSD storage, 4 cores, 4 GB RAM
4. LightNode

LightNode provides cheap VPS in Brazil, Brazil VPS Hosting for only $7.7/mo.High-Performance SSD VPS Servers.
LightNode Mexico City VPS Plans and Prices:
| CPU | Memory | Storage | Traffic | Price |
| --- | --- | --- | --- | --- |
| 1 | 2 | 50G SSD | 1T | $7.7 |
| 2 | 4 | 50G SSD | 1T | $13.7 |
| 4 | 8 | 50G SSD | 2T | $26.7 |
| 8 | 16 | 50G SSD | 2T | $50.7 |
| 16 | 32 | 50G SSD | 2T | $98.7 |
👉Visit LightNodeopen in new window
LightNode Mexico City VPS Features:
Promo: Get an extra $5-20 on your first recharge.
Billing method: Pay by the hour
Support windows VPS RDP: YES
Support Brasil Windows Server: YES
Virtualization Technology: KVM
Brasil VPS Turn-on time: 1 to 2 minutes
In addition, You can purchase more storage and traffic.
Can I upscale or downscale my Cloud Servers: YES
Support VPS Unlimited Traffic(Pay-By-Bandwidth)
many exotic data centers, 33 locations
Server locations: USA(Silicon Valley, Washington), Germany, Turkey, Greece, Bulgaria, UK, France, Brazil, Argentina, Saudi Arabia, Dubai, Bahrain, Oman, Kuwait, Japan, Singapore, South Korea, Hong Kong, Vietnam, Cambodia, Philippines, Taiwan, Thailand, Bangladesh, Malaysia, Pakistan, South Africa, Egypt, Nepal, Russia
FAQs
When is the best time to migrate to a Mexico Cloud VPS Hosting?
It is never too late to make the correct decision. However, if your company is rapidly expanding, it is unquestionably time to consider switching to a more capable cheap Linux VPS Hosting in Mexico. For example, the most acceptable provider will give you improved security, more significant space, and superior VPS Hosting features.
Once you've decided, assess your website hosting requirements and look into extremely accommodating and adaptable VPS Hosting services like these VPS Hosting hosting.
What Is VPS?
Virtual private server (VPS) hosting is an upgrade from shared hosting. With a shared hosting plan, your website lives on a server with many other websites. It's an effective solution for small and new websites that don't require a lot of resources for files or high traffic. You still share space with others on a VPS plan, but you aren't sharing resources—you have your RAM, storage, and CPU power.
When your site grows after years of content, ranking higher in search engines and more visitors, you may need to move up to a VPS. If shared hosting is like living in a commune where you share food and space, a VPS is like having your own home in a neighborhood (and you don't have to share your food).
What's the Difference Between Managed and Unmanaged VPS Hosting?
Managed VPS hosting is an excellent option for anyone who considers themselves non-techy. If you're moving from shared hosting to VPS for the first time, it's good to start with a managed VPS plan because you won't have to do much. The hosting company's tech team will take care of the maintenance of your server, including security patches and updates.
Unmanaged VPS hosting is ideal for developers who know their way around a server. Therefore, you have root access and complete control over your operating system, setup, control panel, security patches, and updates to apps. Of course, this means you need to pay close attention to your server's maintenance. Because of the hands-on nature, most unmanaged VPS plans are less expensive.
Do You Need a Dedicated Server?
If shared hosting is a commune, and VPS hosting is a house in a neighborhood, then a dedicated server is a house on an island—you have neighbors, but they're not occupying the same land you're on. You get a whole server just for your website or websites, which results in faster loading speeds, more resources to handle more files or content, and a flood of traffic. A dedicated server is an expensive option but worth it when you're ready.
How To Choose the Best VPS?
The best VPS host for you will depend on your unique hosting needs and budget. For example, if you need to host a large amount of data, you will want to look at hosting plans that offer generous amounts of storage at a solid value. But if site performance is a top priority, you might want to invest in premium plans that offer dedicated CPU cores and RAM.
More Locations VPS Hosting Providers
Asia VPS | Japan VPS | Singapore VPS | South Korea VPS | Hong Kong VPS | Vietnam VPS | Cambodia VPS | Philippines VPS | Taiwan VPS | Thailand VPS | Bangladesh VPS | Malaysia VPS | Nepal VPS | Pakistan VPS | Indonesia VPS | Laos VPS | Myanmar VPS
Middle East VPS | United Arab Emirates VPS | Saudi Arabia VPS | Bahrain VPS | Qatar VPS| Oman VPS | Kuwait VPS
Europe VPS | Germany VPS | Greece VPS | Turkey VPS | Bulgaria VPS | UK VPS| France VPS| Russia VPS | Italy VPS | Netherlands VPS | Poland VPS
Latin America VPS | Brazil VPS | Mexico VPS| Colombia VPS | Argentina VPS | Chile VPS
North America VPS | United States VPS | Canada VPS
Africa VPS | South Africa VPS | Egypt VPS | Cape Town VPS |